Bantayan is Bliss
Thump, thump, thumpity, thump. Off went my heart as soon as the sight of swaying palm trees, cyan-blue waters, and soft off-white sands gradually appeared before us.
Seeing these wondrous sights can only mean one thing—we've finally arrived in Eden.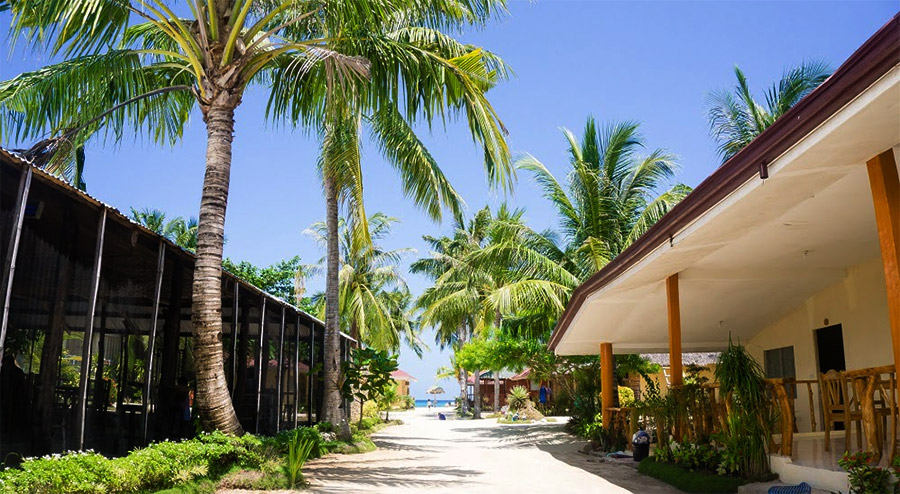 We were famished when we got to the resort, but got distracted by the picturesque seascape in front of us. So we decided to get a quick look-see of the place and snap a few photos before treating ourselves to a good deal of seafood.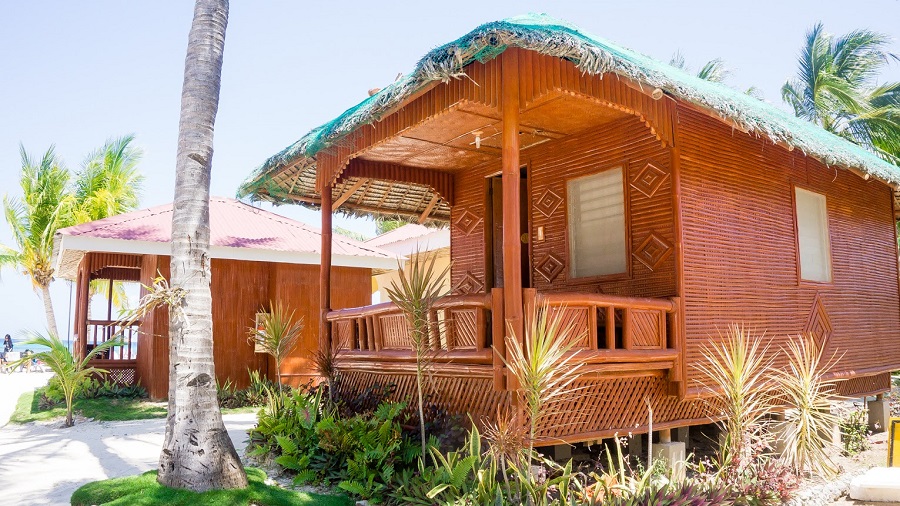 We stayed in Beach Placid, a beautiful resort situated just a few minutes away from the port. Here's the outside view of our room. Native!
After having brunch, John and I felt like wandering in the island. So we rented two bicycles and off we went.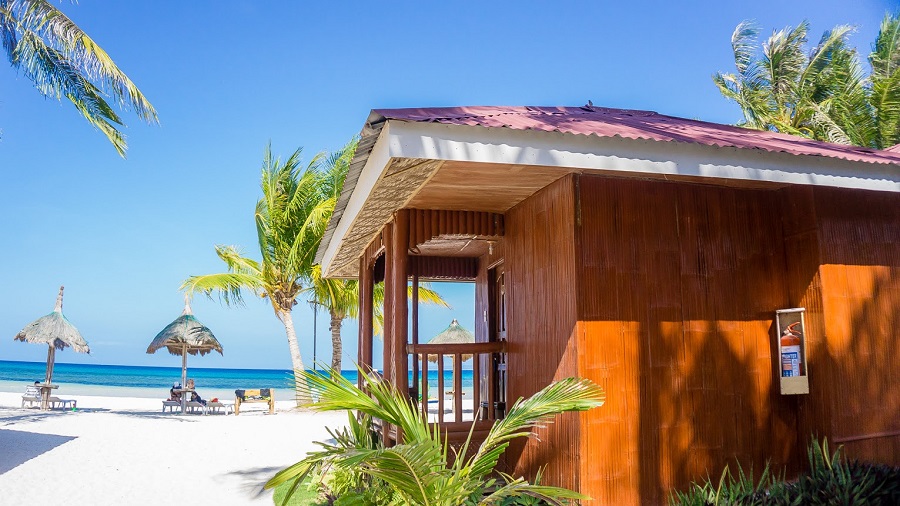 From the resort, we pedaled all the way to the other side of the island. We passed by other resorts including Sta. Fe Beach Club and Sugar Beach, which for some reason was temporarily closed at the time.
Three hours of pedaling was no easy feat. But despite the exhausting activity, we enjoyed every minute of it. I'm quite sure we've released a great deal of endorphins that time!
We scheduled an island hopping trip the day after, which consisted of going to Hilantagaan Island and Virgin Island.
Thinking that we'll be leaving later that afternoon, we woke up as early as possible to get a glimpse of the breathtakingly beautiful sunrise.
It's not every day we get to listen to the soothing sounds of the pounding waves or have the salty air and cold ocean breeze greet us a great morning, so might as well make the most of it.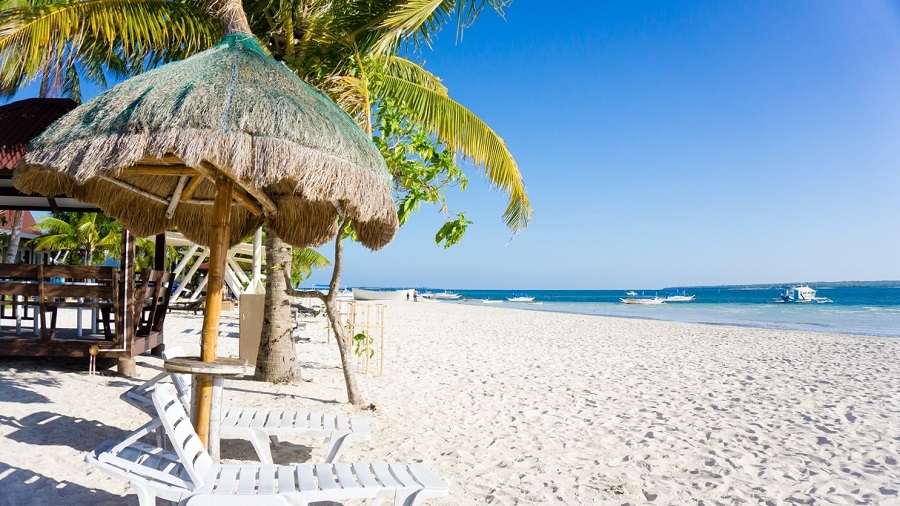 Heck, if only we weren't too spent from yesterday's biking, we would have stayed awake longer the night before, enjoying the rest of the night with a bottle of cold beer on our sides while listening to the lolling whisper of the chilled wind.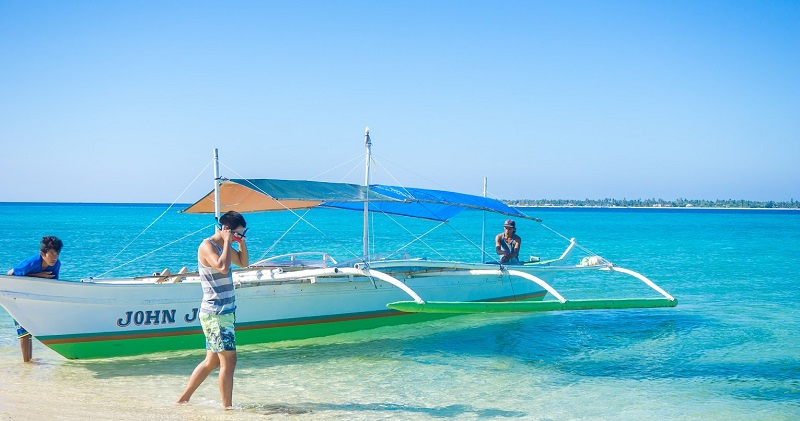 The place wasn't crowded yet when we got to Hilantagaan Island. Although the island was a slice of paradise, we didn't spend much time in there because the water was too deep.
I was tempted to take a dip but decided otherwise lest I might not make it back to the city — alive. Haha!
So the only thing I did was just sit in the shore savoring the moment while the sun toasted our already leather-brown skin. John, on the other hand clearly had a great time, swimming with his goggles on.
When we arrived in Virgin Island, there were only a few people around. So for a short moment, we felt like we had some parts of the island all to ourselves.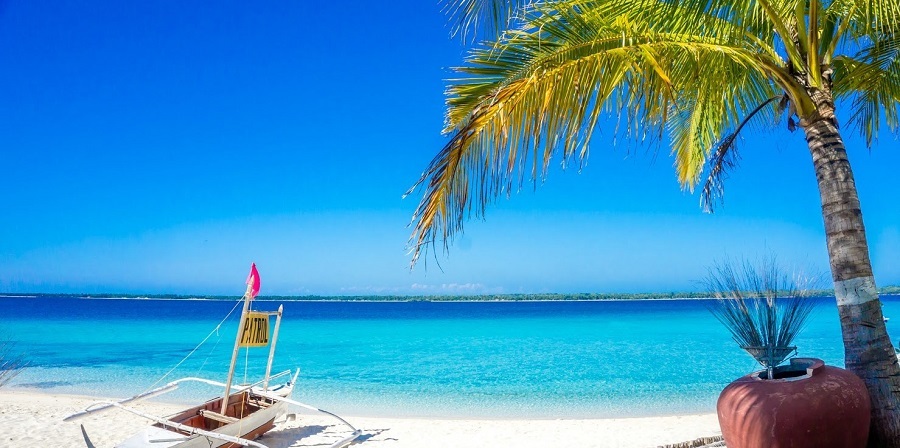 I was transfixed by the immense beauty right in front of me.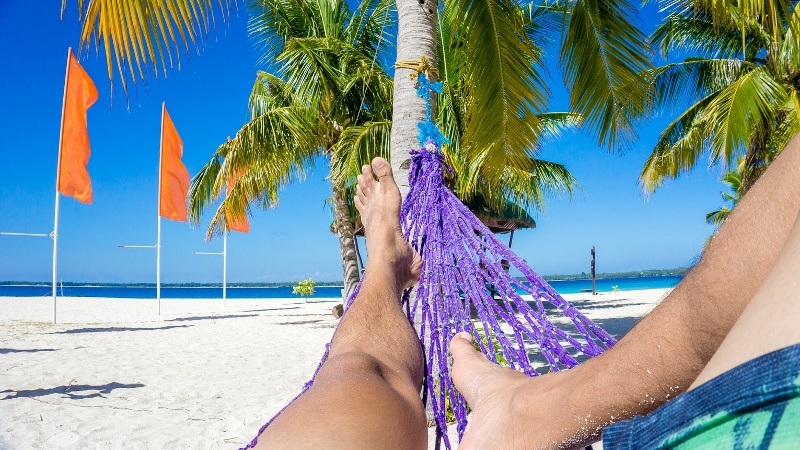 Virgin Island is a splendor. As our boat drew nearer the island, its jewel-blue waters welcomed us warmly with a sight only scintillating diamonds can match.
From the cerulean sky down to its pulchritudinous waters, it proved to be Bantayan's own version of heaven on earth. We were both ecstatic walking on its white sandy beaches, taking in all the unmatched sights laid before us.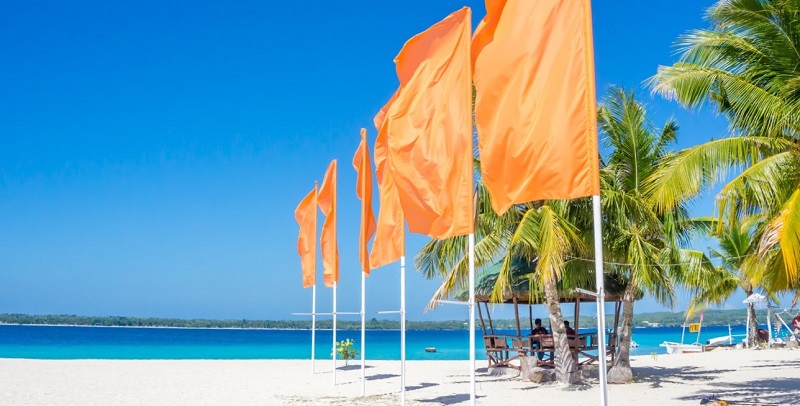 Unmindful of the scorching heat of the summer sun, we dipped into the ocean for hours and sat under the sun, exchanging sweet nothings.
We came to this bewitching paradise to celebrate our third year anniversary. Oh, that's an entry for another blog so I'll leave it at that. I don't want to sound mushy and all. Haha.
Bantayan is indeed bliss. From our bicycle adventure to our island hopping trip, we truly had a wonderful, exciting, and romantic weekend in that diminutive yet spellbinding corner of the world.
How was your holiday in Bantayan? We'd love to hear your story, too!