Bantayan Island- Where You Can be Both Selfish and Selfless
Bantayan's endless sunshine begins to show up, now get up! Cotton clouds adorn the deep blue sky, go see them! Fine, powdery white sand beach awaits your feet, The crystal clear water is now perfect for a skinny dip!
Going to Bantayan is both a selfish and a selfless act. By selfish, I mean focusing on self-interest and by selfless, I mean putting others' needs above one's own. In Bantayan, the picturesque-hunter and charitable persona within you would be reconciled. (More about this on my next post, so please wait for it.)
This quaint beach scenery of Sta. Fe town, Bantayan Island is worth a thousand visitors. But I didn't see so many beachgoers during our trip to Placid Beach Resort. It's far from being crowded despite the inviting sun, sea, sky, and shore.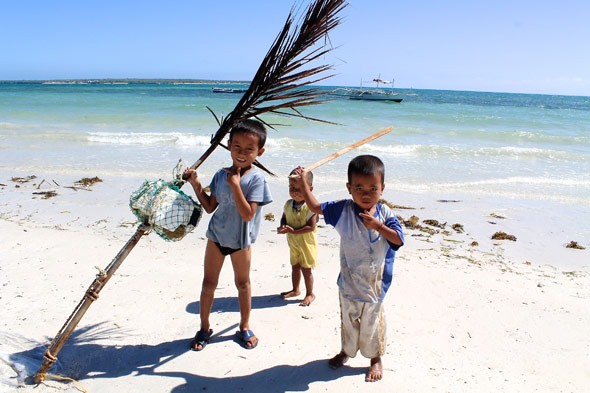 There was no trace of sadness on the faces of children. All kids are resilient, aren't they? Look at the kid on the right, he was posing for the camera but his right hand was ready to strike me with a wood.
Even the island's view cannot afford to frown despite the violent lashes it received from the fiercest typhoon in the history: Haiyan. This is how Bantayan waved her sweetest temporary goodbye.