Blissful Encounter with the Blue Water and Bewitching Island of Boracay
I have always longed to breathe the air of new places. And now I took the opportunity to pack my bags and fly somewhere I haven't been to.
Huge thanks to my beautiful and "oh-so-kind" friend, Issa. If it weren't for her, I wouldn't have the chance to sate my wanderlust.
Allow me to digress.
We waited for five long weeks for this trip. I was really psyched and pumped up with the sound of traveling with my other half.
But despite my excitement, I still caught myself packing in the last minute. I was downright certain that I won't have to hurry about anything but…
Me and my almost always inaccurate time reckoning. It never fails to get meinto trouble.
I was already at sixes and sevens because John kept chiding me that I should have done this and done that.
But of course, we arrived on time.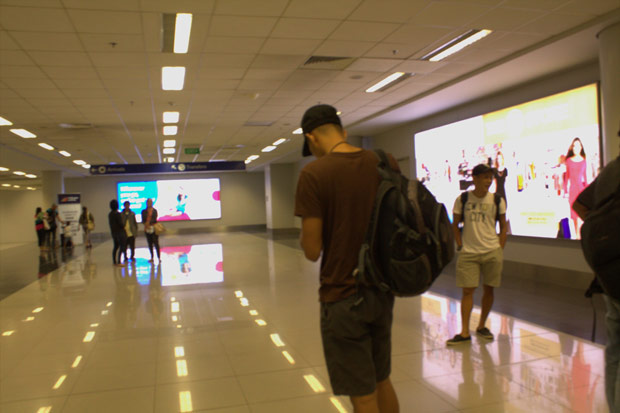 Right after we finally had the chance to place all our belongings in our room, we immediately went out to find a place to eat as we were both ravenous.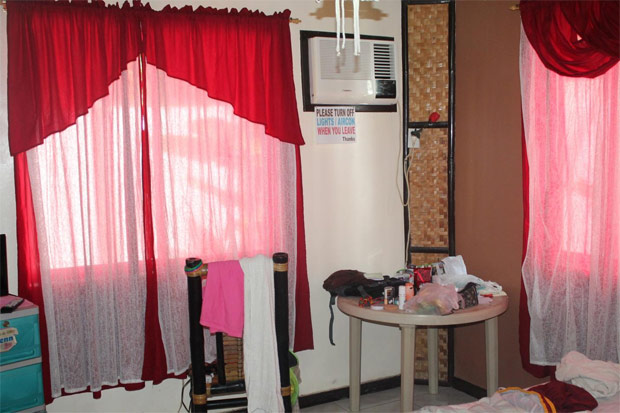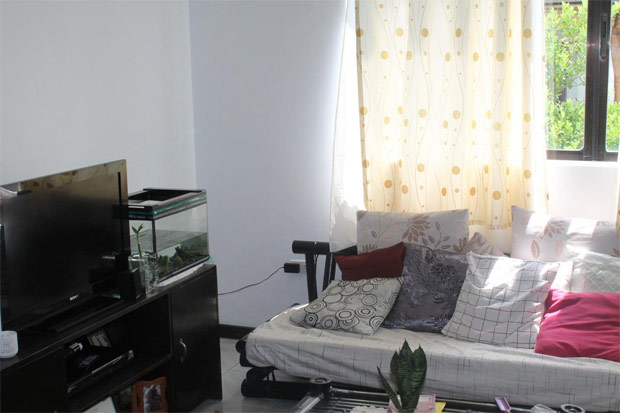 We stayed somewhere in Tulubhan. A rough 15 minute walk to the beachfront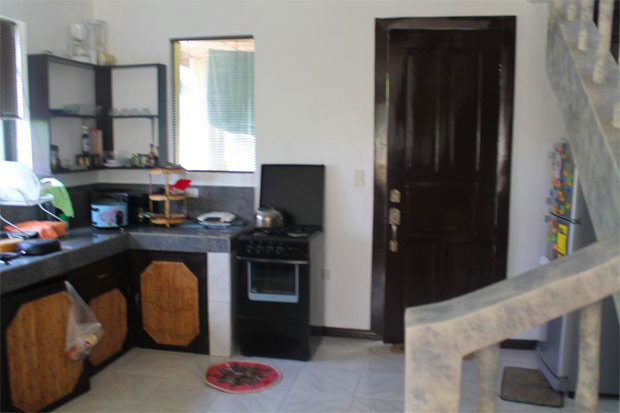 The owner of the house, where we stayed, told us to go to D'mall, which is situated in Station 2. So off we went to grab some grub.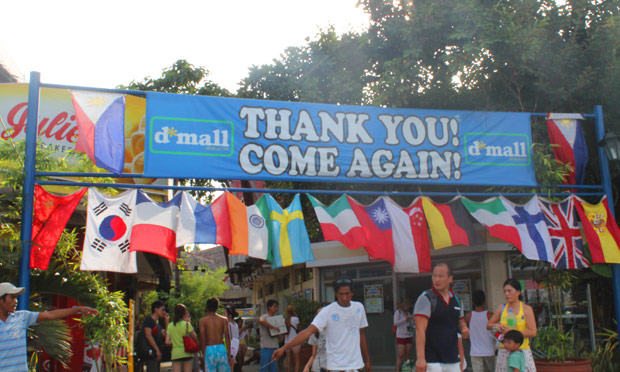 After eating, we explored the island from station to station. It was totally swarmed by different races. In a distance, you get to feast your eyes on some hot and fetching European "meat". I did not take any snaphots of them, though.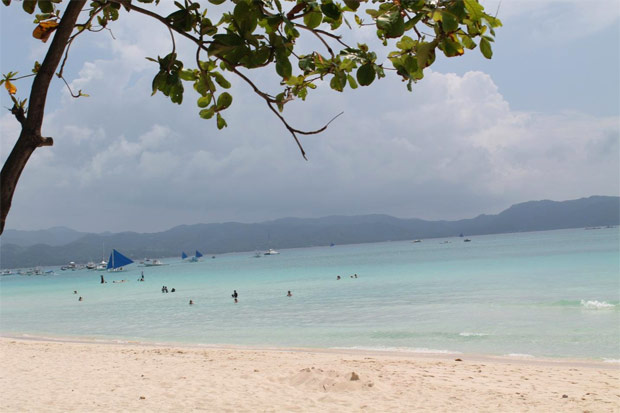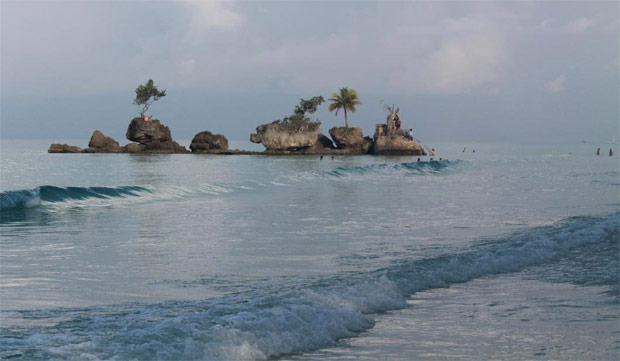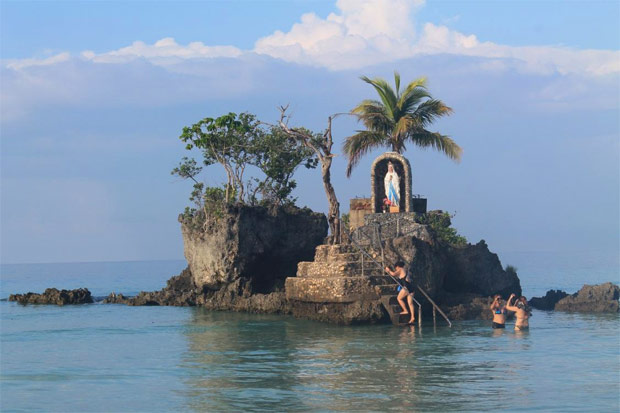 Boracay offers a lot of fun activities. But in our case, we only did two: helmet diving and island hopping. I have always wanted to try the fly fish and parasailing, but alas, we weren't able to do so. Oh well, perhaps on our next visit! 
It was a little too late before we realized that what we paid for those two activities could have been good for five! Ugh!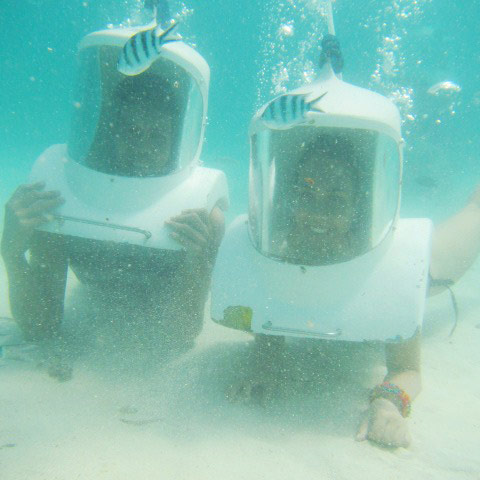 Moral of the story? Master the art of haggling - 'guess our skills were not good enough.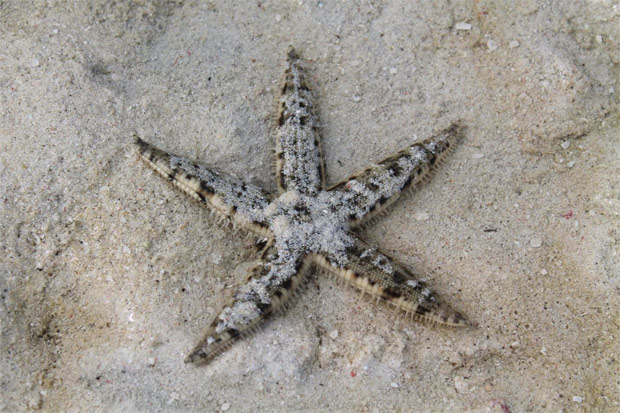 Helmet diving for me was not that exciting. The helmet was plain heavy, even underwater. Worse, I had to hold the helmet all the time while I was underneath the waves just so it wouldn't keep hurting my shoulders. 
After our helmet diving experience, we rested for a couple of hours and went back to Bulabog beach for island hopping.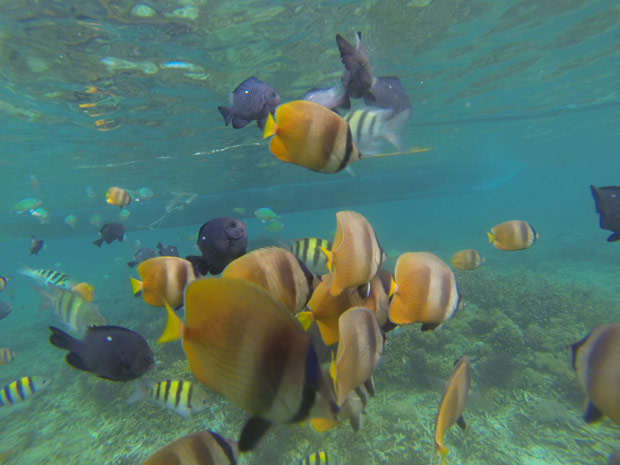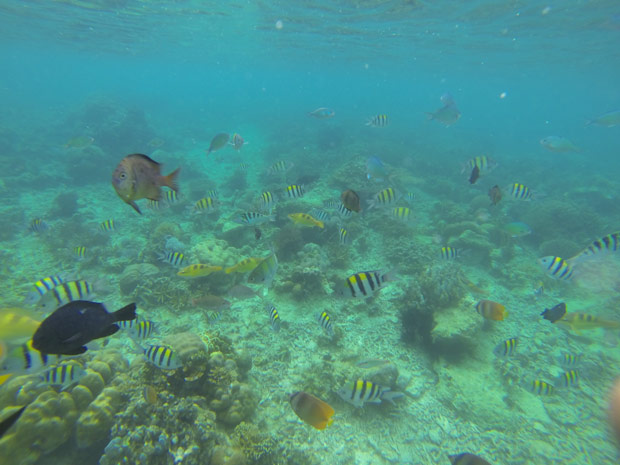 Then, we went to Puka beach, a less crowded and secluded area. The people I saw there were mostly foreigners.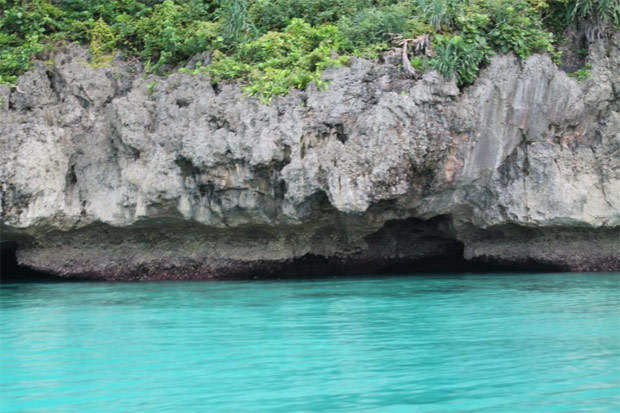 I should say that Puka beach is never apt for people, myself included, who don't know how to swim. The water is just unnervingly deep even a few steps away from the shore. Good thing was, I wore a life vest before I dipped into the hypnotising turquoise water! 
This is probably one of the reasons why most foreigners prefer to stay at this side of the island.
Anyway, the beach indeed captivated my soul. It was just unutterably splendid. I love how the wind kept blowing near our ears. It was as if it was whispering us something dulcet.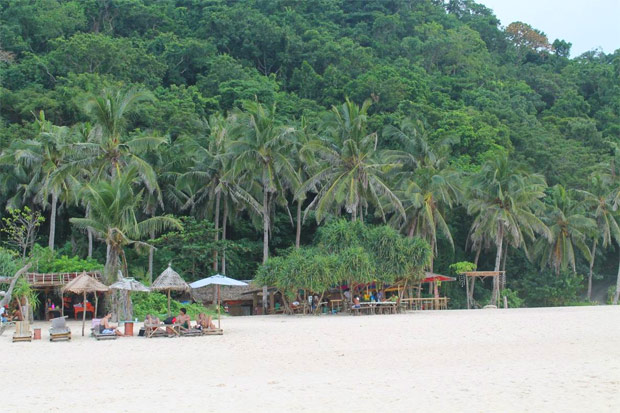 I also enjoyed walking on barefoot in the moist sand under the azure sky walking hand in hand with my… travel buddy.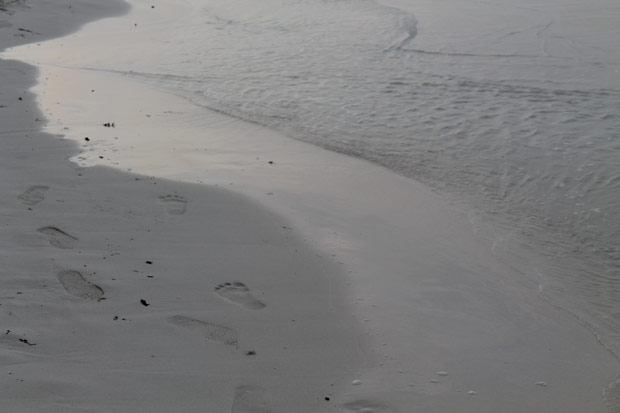 "Take nothing but memories, leave nothing but footprints" - Chief Seattle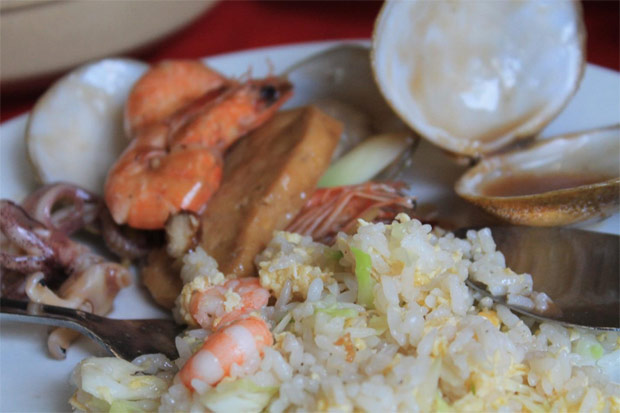 We had enough eating from fastfood chains. So we tried this. Seafood. Wee!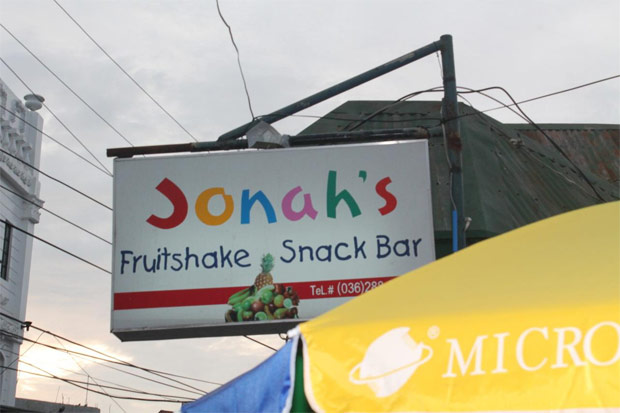 We also tried the ever so popular Jonah's fruit shake. And yes,'twas indeed superb!
We stayed in the island for four days and three nights and it never rained or drizzled. The sun was up and blasting oh-so brightly, which actually made our trip extra nice. Lucky us!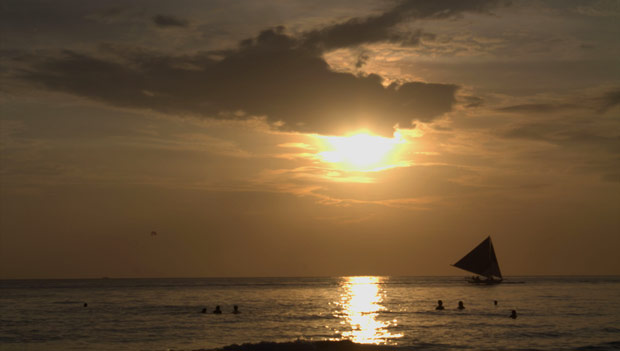 We made sure to capture the beautiful sunset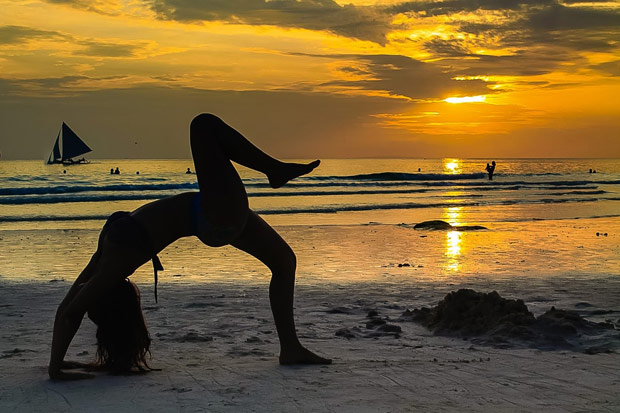 While I eagerly waited for the day I get to set foot in Boracay, I did something productive everyday (was it,really?), like doing some squats, ab exercises and a few yoga poses in the hopes of somehow achieving a tinge of a toned body.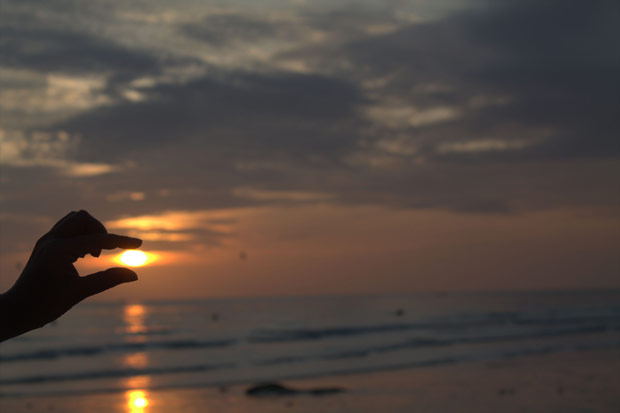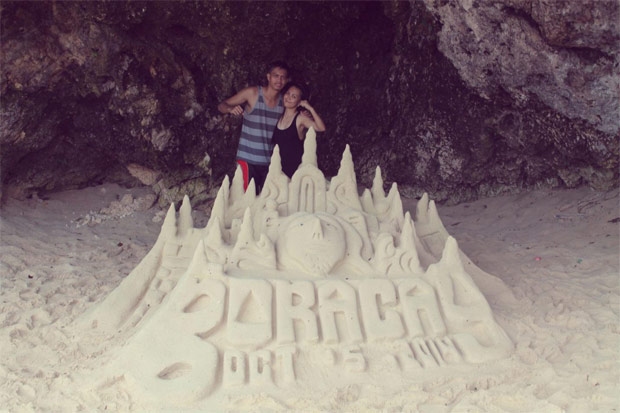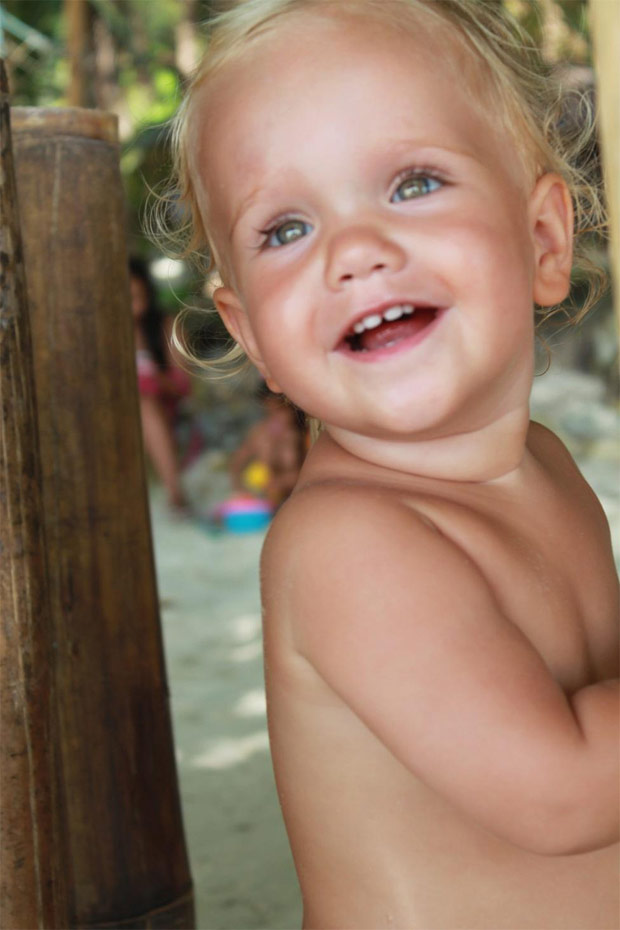 Boracay was indeed a heaven on earth. Its mesmerising turquoise waters and the heavenly white sandy beach made me never want to leave the island. In fact, I never wanted to get out of the water. I also got the chance to skinny dip yonder and 'twas grand! Ha!
I couldn't resist including this piccy. She's just sooooo adorable!
On the whole, it was an exciting and memorable trip with my other half - made colourful by our occasional senseless bickering and frequent exchange of banter.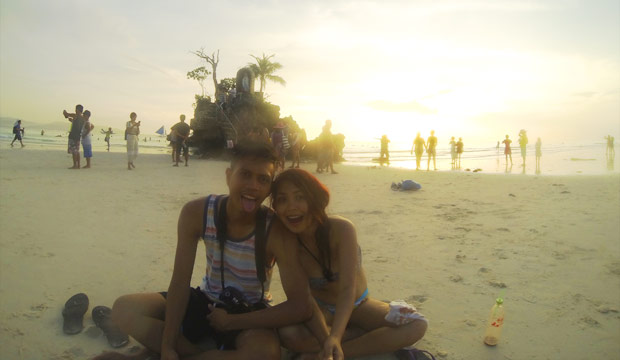 I look forward to embarking on another adventure with the guy above. I can.not.wait!
Until then!