Awesome Road Trip with Friends in Cebu
No maps. No heavy bags. Just enough cash for fuel, food, water, and unexpected detours. All four roadtrippers had but one thing in common: an itch for adventure.
What could be a better way of de-stressing before another stretch of workdays? Leave the bustling city (and all its comfort); find and seize serenity within Southern Cebu's quiet beauty.
The South Road proved to be of one of Cebu's most scenic drives. Much to our delight, the path was not too complicated for a leisurely, worry-free journey.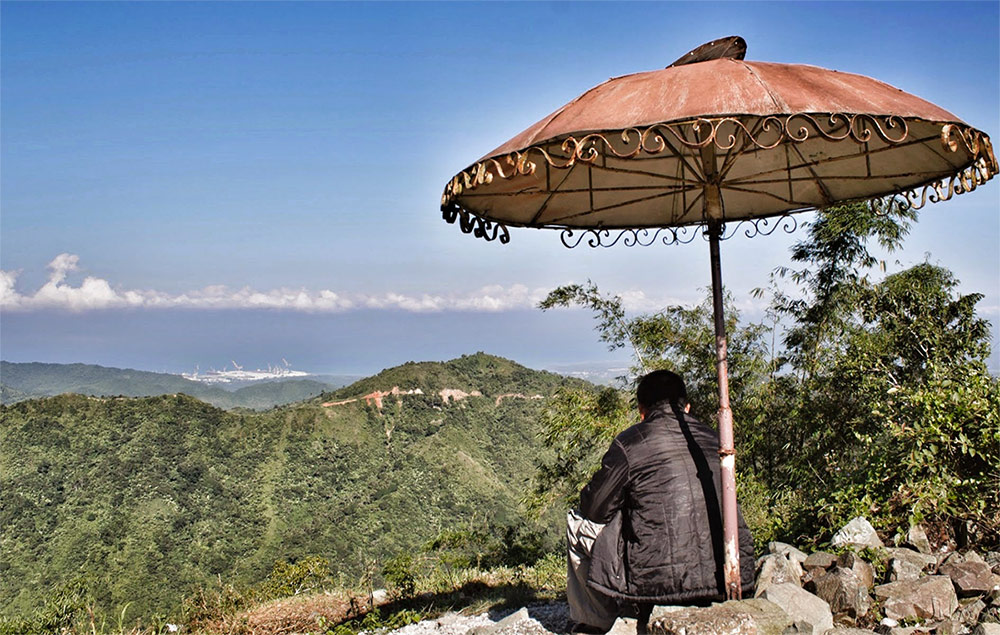 The four of us (Jewel, John, Issa, and Rod) met at Mc Donalds, IT Park at exactly 7am. Quite late I know, but it was a Saturday morning so we struggled to wake up as early as 5am.
Soon after we wolfed down our pancakes and gulped the last of our coffee, we hopped inside John's car for a road trip to the south. Jewel, the youngest yet the most veteran road tripper among us set one simple and sound rule: "be spontaneous".
Not a tough task for me, being the last-minute addition to the group. So off we went without bothering to scribble a road trip things-to-do list. Everyone was up for adventure and the theme was plain - t'was dubbed "bliss".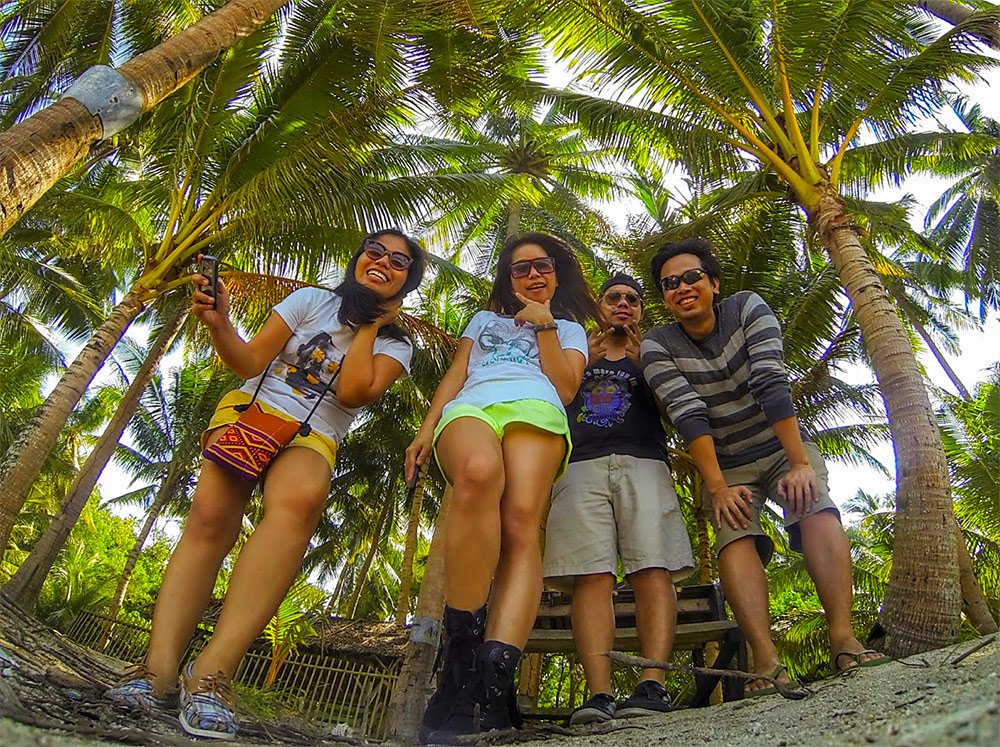 Road Trip Stopovers
We stopped at every spot that triggered our curiosity. It could be the whisper of the wind, the loud call of the sea, the ringing of a church bell, or simply the roar from our empty stomachs.
This spur-of-the-moment road trip revealed parts of Cebu we don't always see: misty mountains, century-old trees, quaint farms, and charming towns and people.
"Wow" and "I love it" instinctively escaped our mouths as we took pleasure in nature's finest works.
Here are some travel spots we stopped for photo ops (feel free to seek other places to go on a road trip with your friends). And apologies in advance for the visual overload. :)
Ayala Heights Transcentral Highway (Busay)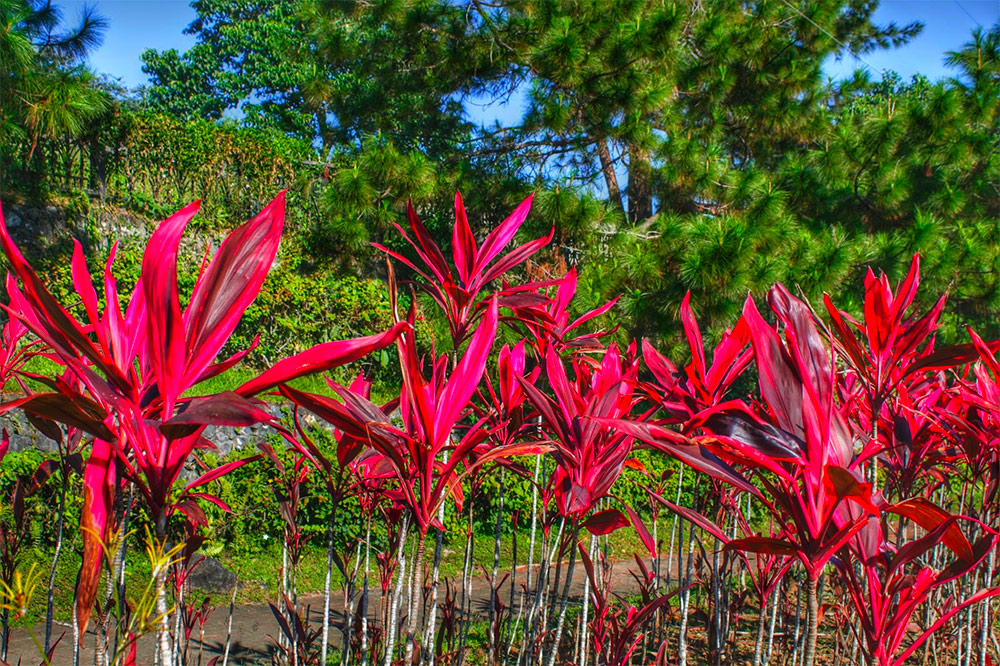 Adventure Cafe and Restaurant, Balamban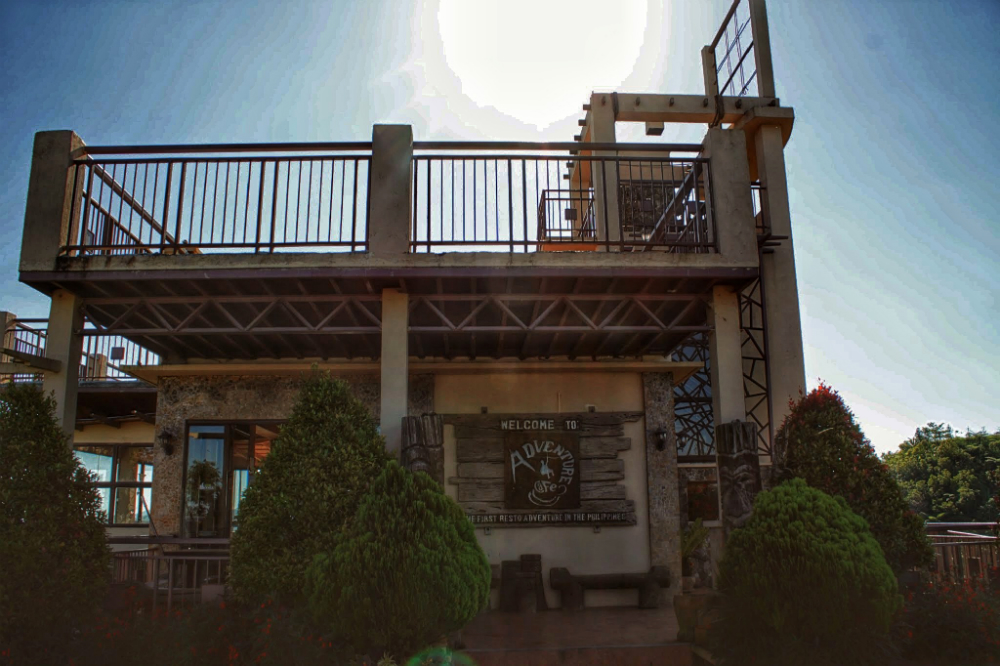 Random Resort (for pee break)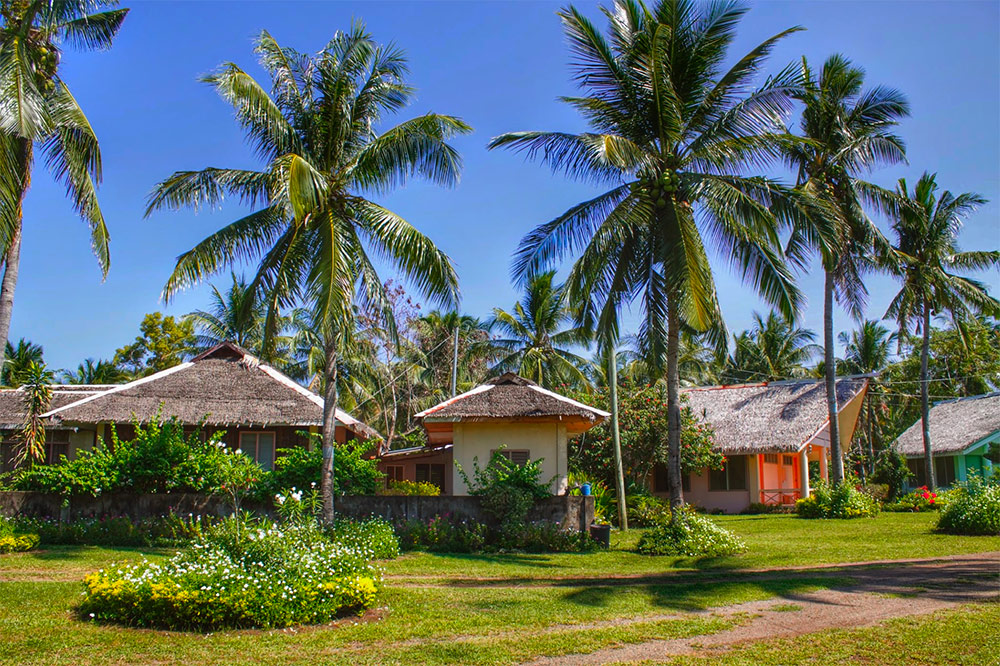 Pinamungahan Church and Public Market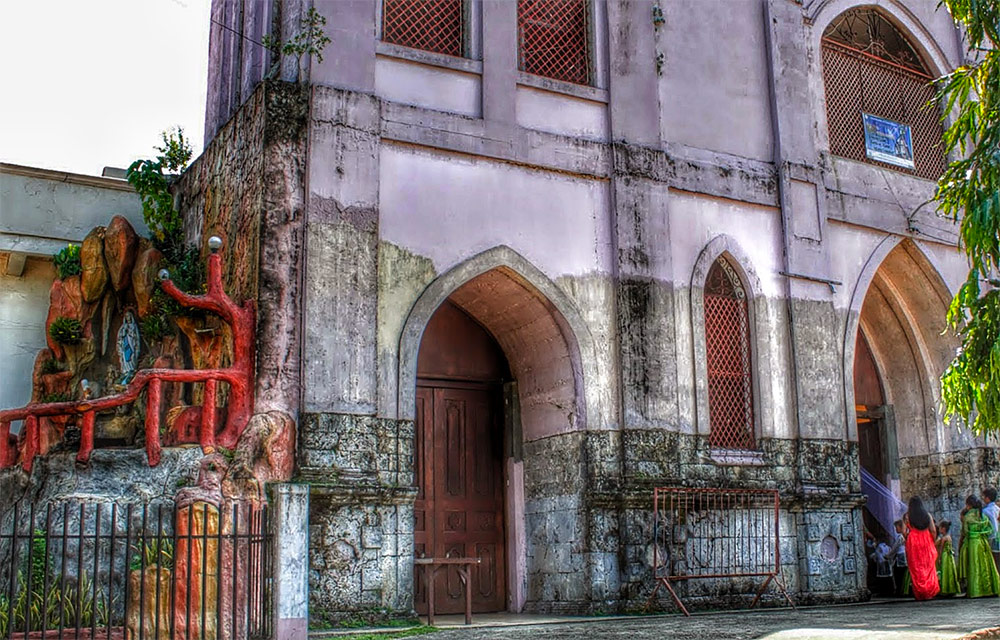 Hidden Beach, Aloguinsan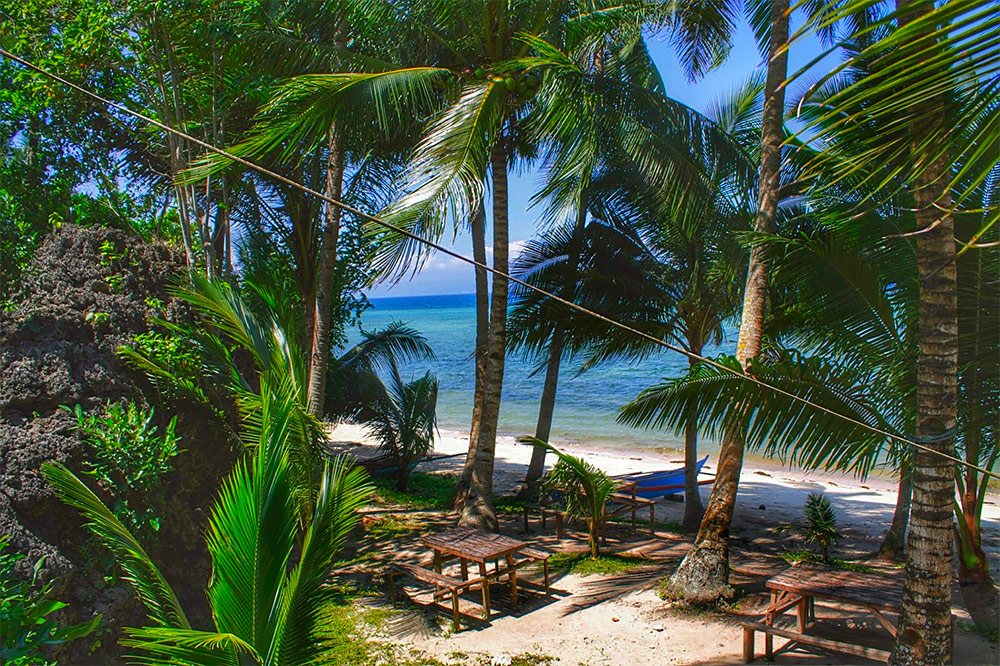 South Coastal Center, Talisay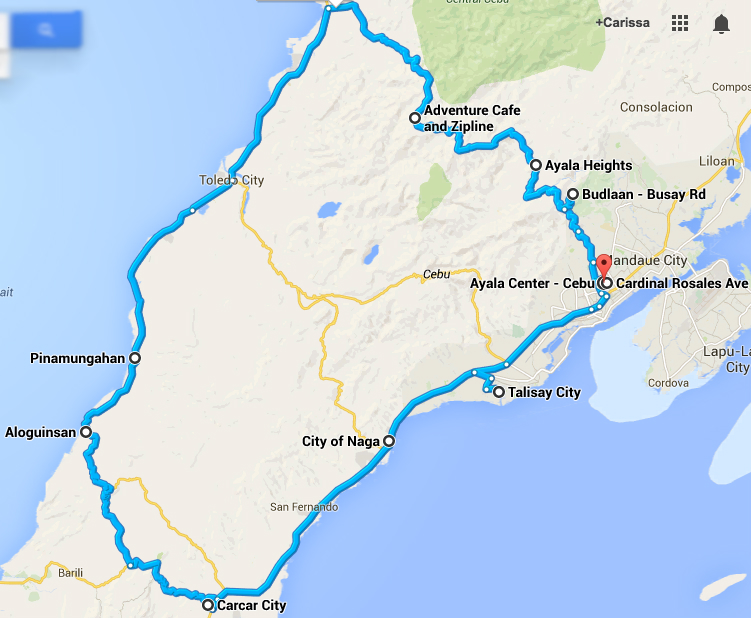 When I recall the experience, half of the fun comes from planning the journey and tweaking it according to necessities (pee breaks, eating stops, picture-taking, etc.). The other half comes from the personality mix of the group you travel with: snarky, sunny, calm, etc.
Traveling with workmates makes it easier to get to know them better (apart from discovering many awesome places). I reckon the more I spend time with colleagues out of business hours, the faster it is to build a good sense of camaraderie with them.
It's not a new insight yet it's amazing when you prove it. So dare to explore new places and faces. I guess the ultimate benefit of going on a road trip with work mates is turning them into awesome friends.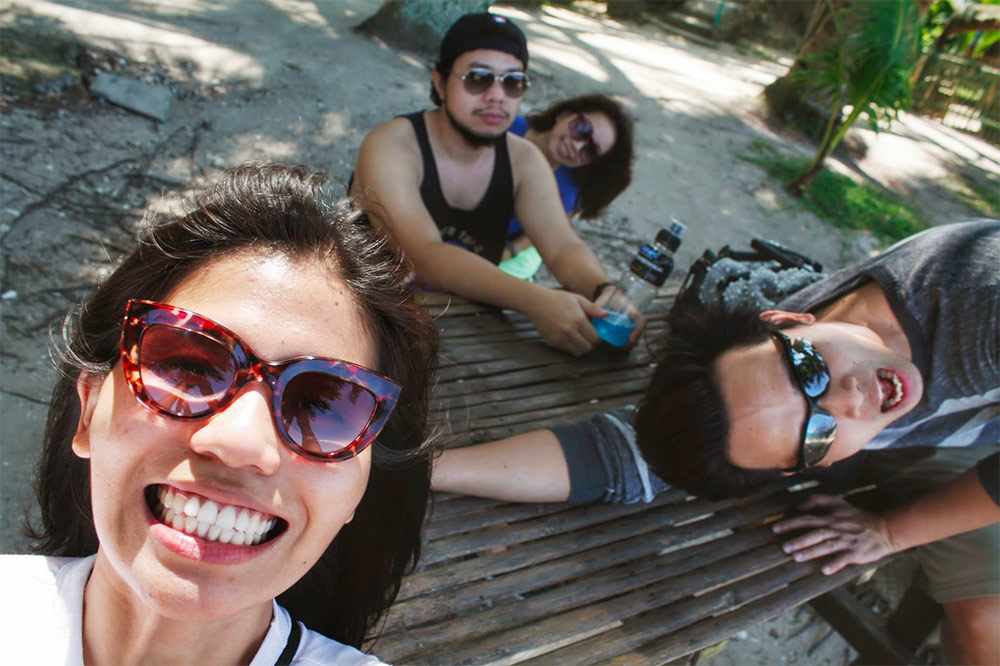 What about you? I hope you also can't wait to get on the road again.