The Allure of Exploring Gigantes Islands
An innate impulse to explore new places brought me to Islas de Gigantes or Islands of the Giants.
It was sometime in March when my sister, Nicole, shared a page about an all-inclusive trip to Gigantes Islands. The lure of 'deals' plus hassle-free transportation and complimentary meals was too hard to resist, so we all agreed to go!
Our itinerary included boarding a boat for 12 hours from Cebu to the Gigantes Group of Islands. The trip was exhausting, but once you see the phenomenal beaches and craggy rock formations of Gigantes Islands, you would instantly forget how you struggled to go there.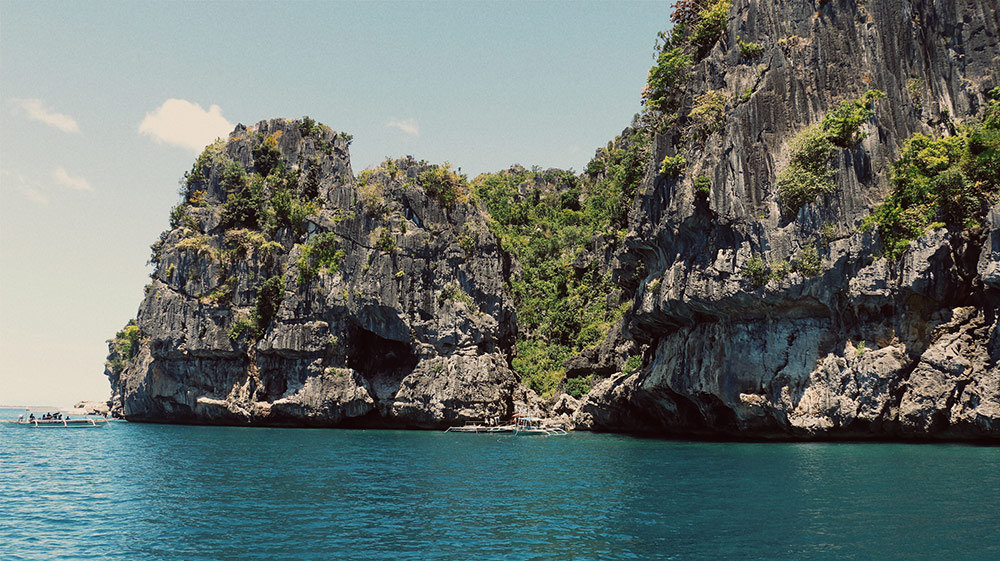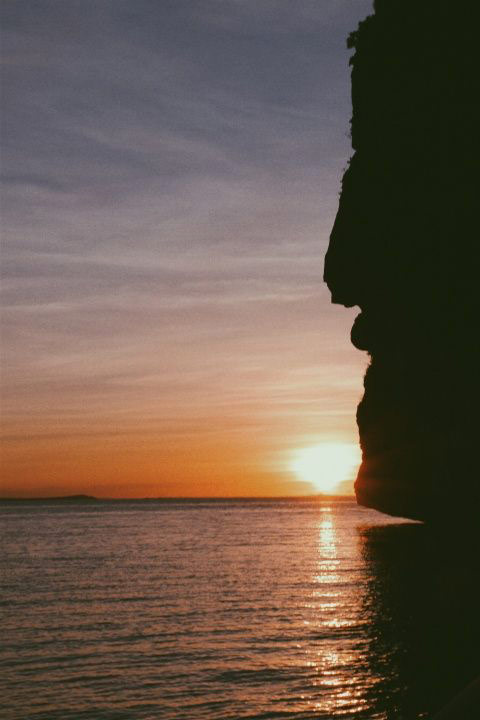 Before diving into the superb beaches, let me share with you some fun facts. If you were wondering how Gigantes Islands got its Spanish name, here's the short version. Legend has it that some early inhabitants found large bones inside the caves (there are 57 of them) in the islands. This led them to conclude that there were giants who lived in Gigantes Norte and Sur long before humans did. Unbelievable, isn't it?
As bizarre as it sounds, the fantasy-loving kid in me became a little excited when, upon leaving the large lagoon, I noticed how a rock formation resembled a giant's face. I was lucky enough to snap some photos of the sunset shining behind it, which emphasized its form.
You will spot a few locals in Antonia beach making a living selling fresh scallops and renting out tent-style accommodations to tourists. With the island's limitless beauty and seemingly increasing visitors, they surely have a good livelihood.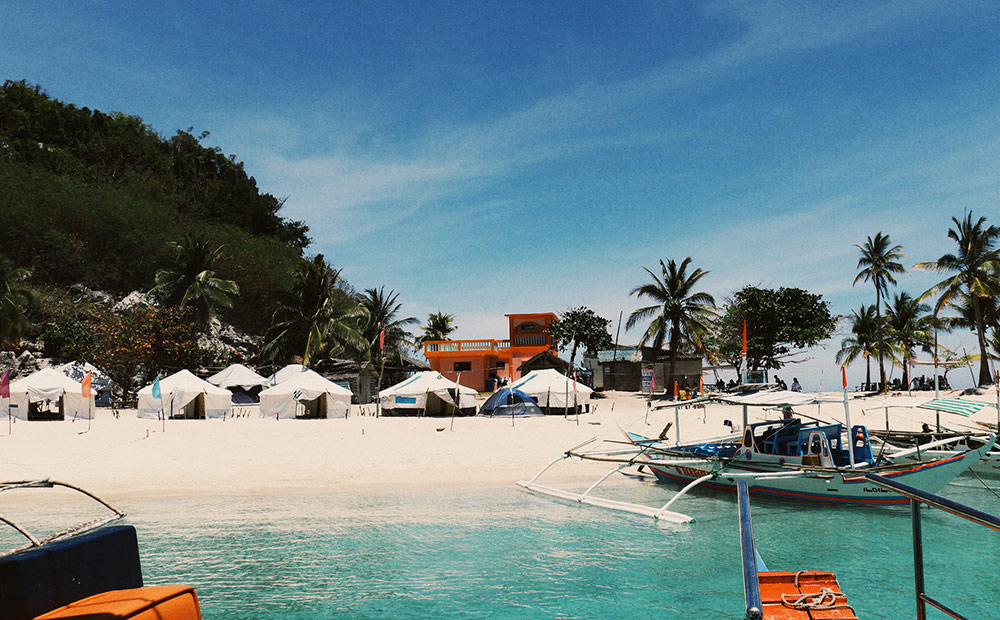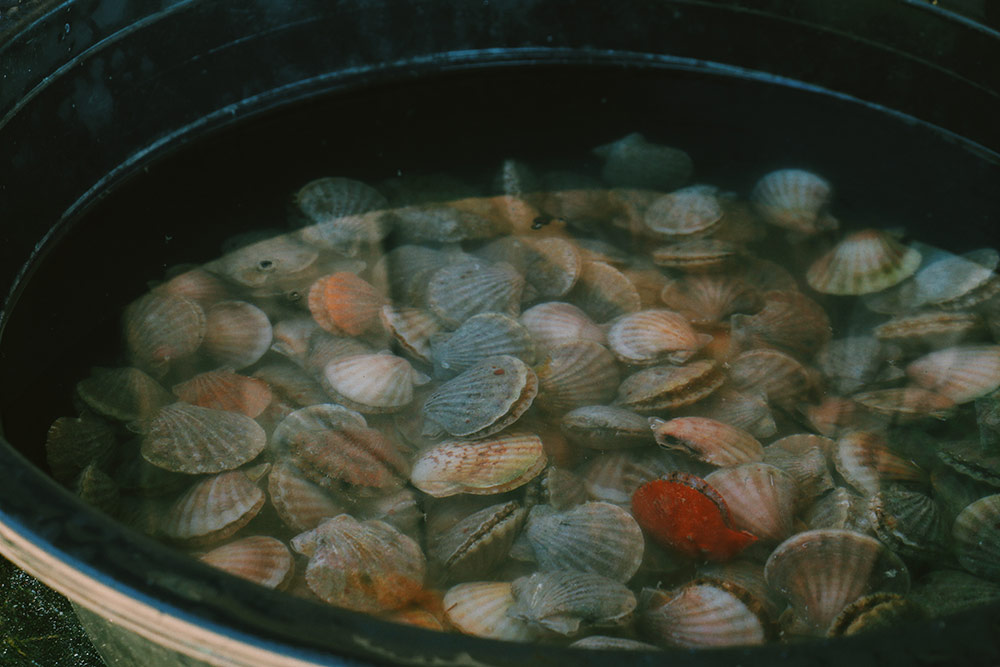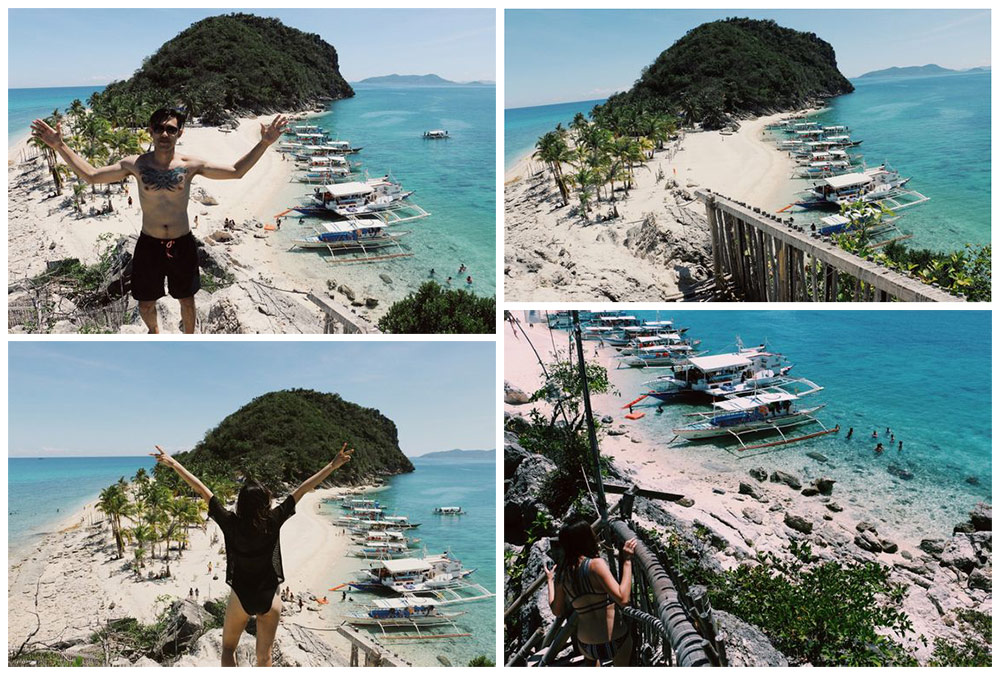 This island also boasts a deep cave (Bakwitan Cave) that requires a strict use of equipment due to its sharp-edged walls and uneven grounds. It's quite exciting if you fancy spelunking. The cave leads you to an exit on the other side (further to the left; you will need a boat ride to see it if you're facing the island). There, you can see the view from around 30 ft above the water and then dive into the deep blue sea.
Tangke Lagoon
I don't want to play favorites, but this one has to be in my top three! You will need some tips to make the most of it. The best time to visit is around noon when the tides are high. Unfortunately, we visited in the late afternoon and the water was only at hip and knee level. Getting in can be a bit tricky. The floating decks will give you access to the entry point where you can do a little rock climbing. However, if you are an adventurous person like me, you can dive into the water and find a hole underwater that leads to the interior of the lagoon!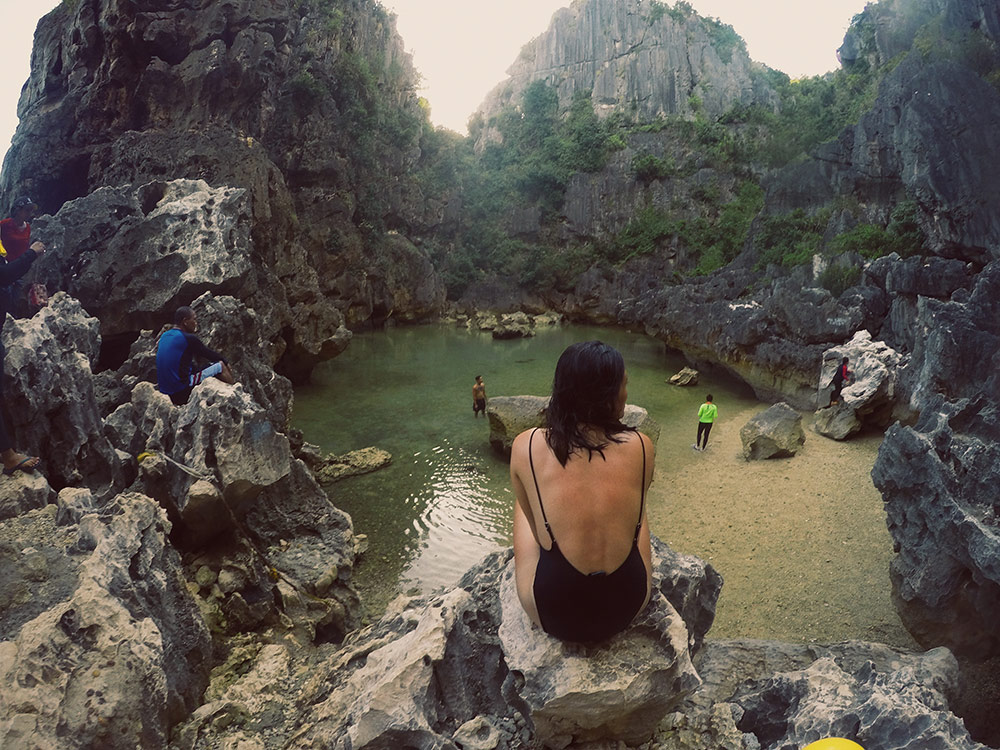 I would advise you to take a 360-degree shot at the center of the lagoon. The rock formations are what impressed me the most. In one corner, you'll find mysterious entry points towards a cave. We couldn't get in because of limited time and we were advised not to. Would you dare to enter, though? In another corner, you'll spot holes of different sizes beneath the rock formations and you will be tempted to swim under and see whether it leads to another dimension. (Why not? LOL.)
Here are some tips: we went there at a time when the local government would require a permit to enter the lagoon. They would allow you to enter at certain times during the day, ergo it's best to secure your permits first before visiting or the patrolling guards will deter you from entering. I'm not sure if this still applies today, so please do a quick check on the web or with your tour provider.
Bantigue Sandbar
The Philippines is home to thousands of islands and sandbars. If you fancy long stretches of white sand and walking barefoot up to the tip of the island, you'll love this place. Also, you can bring home souvenirs because the locals sell bracelets and other handmade goods with "Islas de Gigantes" imprinted on them.
Cabugao Gamay Island
There was probably a time when Facebook had too many pictures of this view and we all wondered at one point where it was located. Lo and behold, one of the best views ever is in Cabugao gamay island!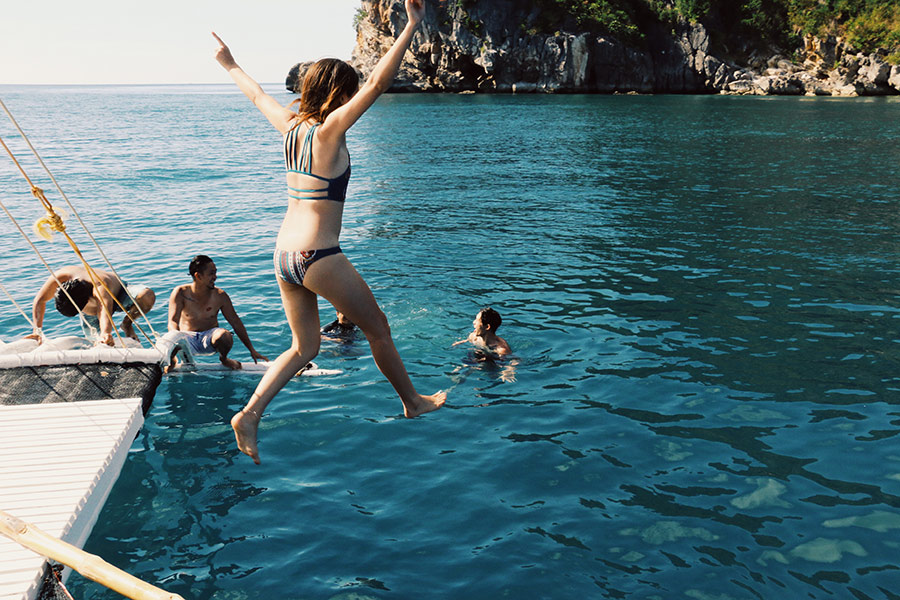 Not long enough, you'll find yourself in awe of the view. I promise you, all those envy-inspiring pictures on Facebook about Gigantes Islands are nothing compared to seeing it in real life!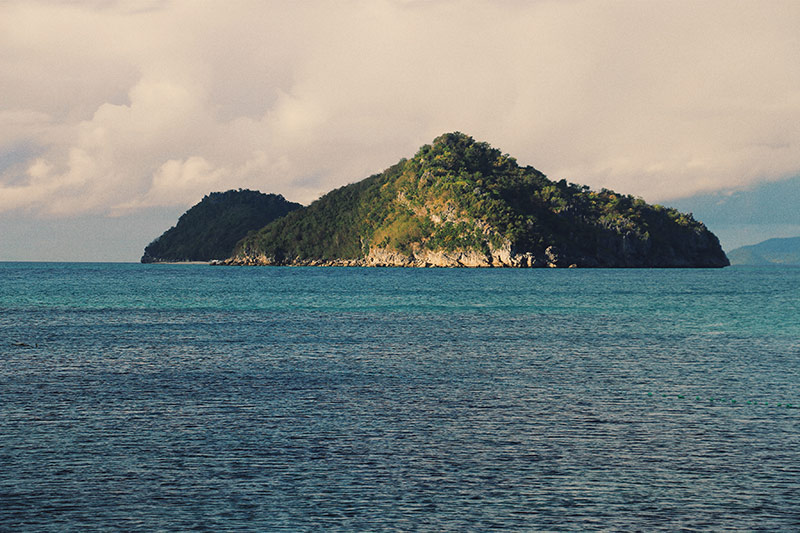 Bonus tips: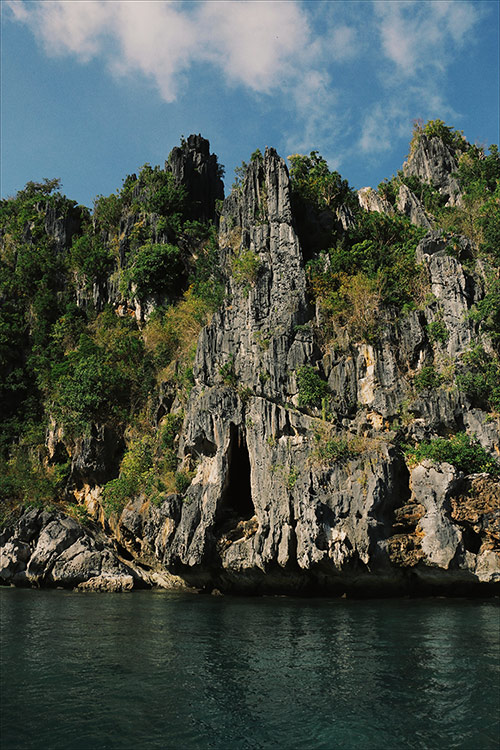 There is little to no signal in the islands so make sure you have made all important calls and sent messages before going there.
They only have public bathrooms and sell tap water at 5-10 pesos per 5 litres.
There are no ATMs so bring extra cash. Also, you will need the money to buy all the scallops at the cheapest price!
Bring flashlight and fully-charged power banks because there is little electricity source on the island since they only provide tents for shelter. However, the only store there charges about 10 pesos per hour to charge your device.
We travelled from Mactan Island via a large boat for 12 hours. If you want to travel the same way with all-in package, contact Seahorse Houseboats Cebu on Facebook to inquire. However, if you want a more customized tour, I would recommend you to travel to Iloilo for a short city tour and finally to Bancal Port, Carles for a 1.5-hour boat ride to Isla de Gigantes because it's less time-consuming and more convenient.