Gaping at Heaven in El Nido
El Nido offers explorers majestic landscapes and seascapes that refine one's vision of paradise.
This small northernmost provincial town of Palawan is a gateway to myriad offshore karst islets, secret lagoons, sharp and lofty limestone cliffs, and pristine beaches blessed with diverse and endemic species swimming about its crystal turquoise waters.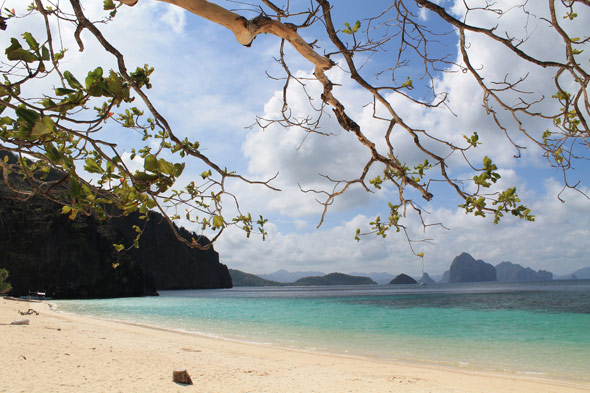 El Nido Via Puerto Princesa
Grasping heaven demands some effort. From Puerto Princesa, it takes about seven hours of sitting in an air-con bus (PHP 483/pax per way), in a non-air-con bus (PHP 350/pax per way) or in a air-con minivan (PHP700/pax per way).You have to bear with weather changes, some bumpy roads, and a few noisy fellow passengers along the way. Opt for minivan transfer if you are after convenience. Book the minivan service at least a day before departure through any licensed travel and tour company recommended either by hotel staff or your fellow travelers.
Nest to Love – El Nido Viewdeck Cottages
For traveling couples, families or group of friends, El Nido Viewdeck Cottages provide lovely bamboo cabins with its own bathroom, built-in fan, comfy bed, and a balcony where one can get a fascinating panoramic view of the town, the bay, and the plethora of islands and islets El Nido is famous for. Despite its homely atmosphere, one has to adjust to its scheduled water and electricity (available from 14:00 till 6:00) and considerably elevated location.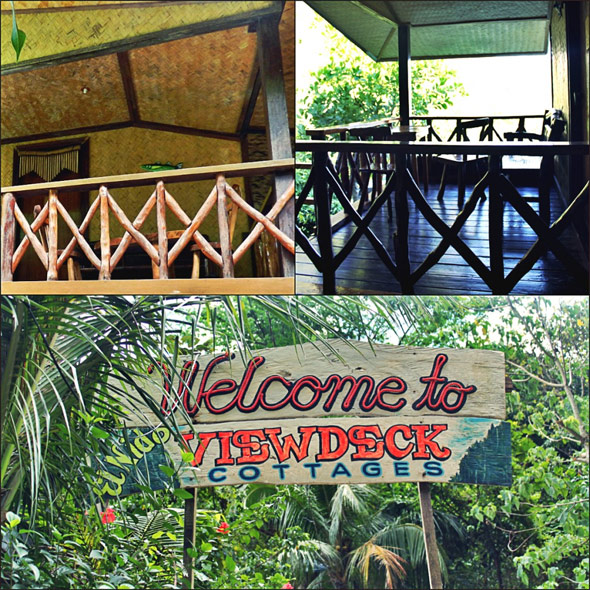 Prepare your limbs for a steep climb each time you return to this abode. The inn-keepers are friendly and helpful so approach them for any tour-related concerns or emergencies. Please do not ask for wifi connection – this trip is your best excuse to abstain from these luxury and distraction reserved for crowded modern cities. Remember that you have come to El Nido to escape.
Gateway to Heaven
It is too easy to be sentimental and romantic when El Nido embraces you and whispers promises of mirthful misadventures and wild sea expeditions.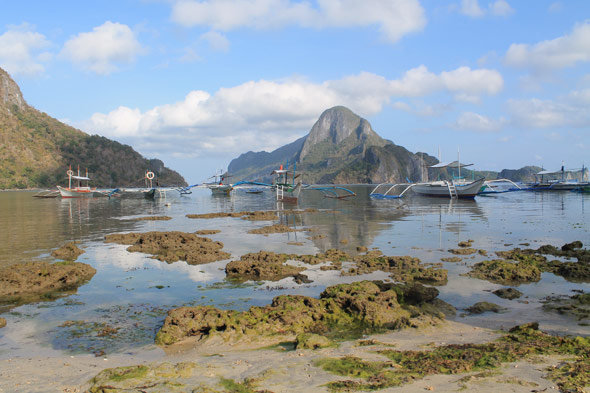 No one swims in the fuzzy waters of this bay (locals call it 'baybay'). It is currently the most crowded area in this town where one could experience its vibrant nightlife, enjoy a stroll along its shore and get a scenic view of islets dotting its sea.