Sailing Through Puerto Princesa's Underwater River
As a child, I thought caves contained gold bars hidden away by thieves who might never return either because they were captured or they died. But as I grew older (ie. rational and less imaginative), I learned that caves possess not as many precious stones as I pictured in my head. Instead, caves offer curious explorers otherworldly sights such as bizarre rock formations, unusual species, and a navigable brackish river.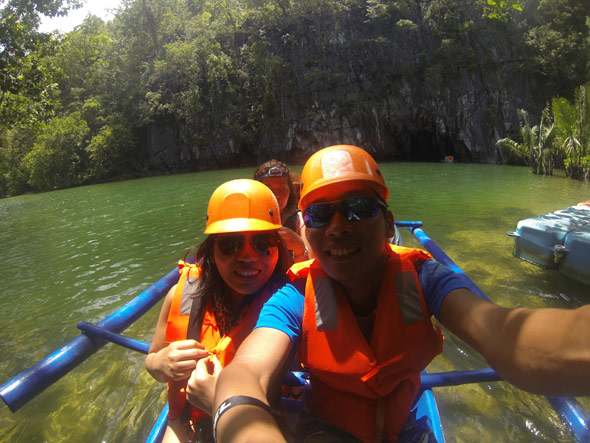 Enjoy these wonders by sailing through the Subterranean River National Park in Puerto Princesa, Palawan – a hauntingly beautiful cave captivating tourists from different parts of the country and the world. Beneath the thick forest and limestone karst of St. Paul Mountain, only whimsical people or geology experts would envisage the existence of an Underwater river. Thanks to bold early explorers who demystified this inner world for easy and safe access of future sightseers.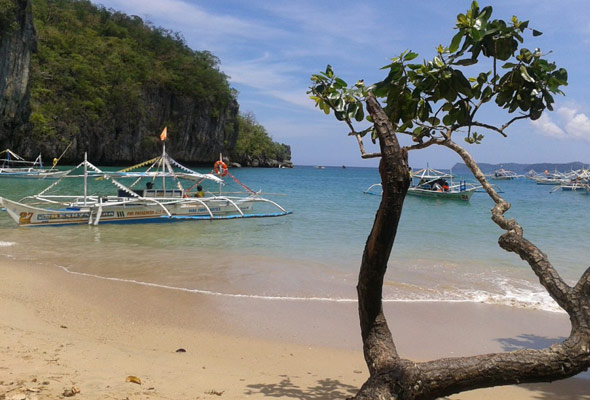 Although 8km of this mountain-to-sea ecosystem has been mapped, the boat can only sail up to 2km for most visitors. Venturing deeper into the cave could be dangerous so only people with special permit can sail for a stretch of 4km. You may schedule an Underground River trip through any licensed travel and tour company in Puerto Princesa but make sure that they secure a Visitor Entry Permit on your behalf. We paid PHP 1,700/pax which covered roundtrip air-con van transfer, motorized boat transfer, complimentary lunch, entrance fees and permits, and a licensed tour guide fee.
Shake hands with monkeys – if you can catch them before they steal any of your belongings. Play hide and seek with monitor lizards roaming freely in the forest and along shorelines. Flash your big smiles at photographers taking snaps of tourists entering the park and the mouth of the Underground river.
The boatman-guide picked me and my partner to hold the lamp for the group. He gave us quick directions as to where to point the torch- left, right, up or in front. I struggled to focus on the marvels we were mining inside the cave at the beginning of the sail. Mix awe, pressure, and an eerie feeling of being watched closely by strange inhabitants of the dark world – that's precisely how I felt at that moment.
Prior to this spooky subterranean river expedition, I repeatedly watched Caves of BBC Planet Earth Series narrated by David Attenborough. Perhaps if you have seen it, you will also recall horrific cave dwellers such as bats and snakes, a memory which can instantly erase one's desire for cave adventure. As we were sailing deeper into the underground river, this nagging fear was gently but powerfully eroded by the cave's pristine columns, stunning stalactites and impressive stalagmites. Pictures could never capture the grandeur inside the cave so visit the place to truly experience its splendor.