Island Trotters Join Sinulog 2015
January is Sinulog season. Though officially set on the third Sunday of January, the Sinulog fever is high soon after New Year celebration. 
Hotels were packed. Traffic got worse. Events appeared here and there pulling tourists and locals in pre-Sinulog gigs and parties. Sinulog fashion was all the rage weeks before the long-expected occasion.
Even Island trotters were busy: answering invites, choosing t-shirt fits and designs, and attending to visitors, Twinks (in white) and John (in red), from Cagayan de Oro.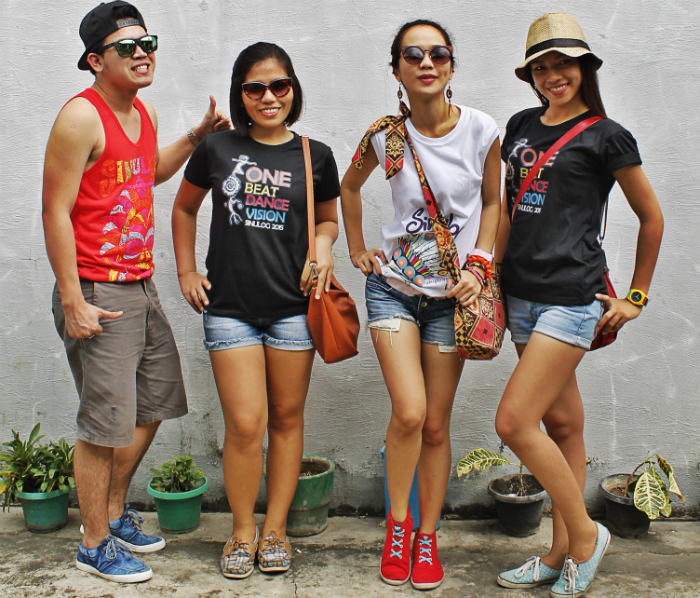 For traditional Cebuanos, Sinulog is a religious festival that celebrates the introduction of Christianity to the Queen city of the South.
I assume this is the reason why charming women in colorful costumes hold the Sto. Nino figure high in the air. It looks like a gesture of exaltation. A friend told me that candidates utter prayers as they dance but the sounds are often muffled by the crowd's babble.
Like many spectators, I gaped at the seemingly endless parade of pretty ladies in glamorous gowns, wearing their sweetest smiles amidst the heat, noise, and bustle. I then thought to myself: even if I could, I would never trade positions with any of them, not for a moment.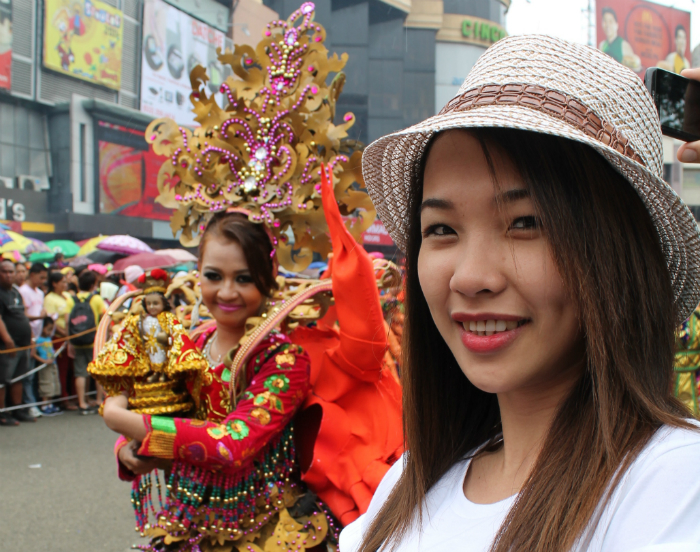 For most tourists, Sinulog offers a variety of entertainments -face painting (wanted or not), social drinking, street dancing - rolled into one. They flock to be part of this merry mob. Even a solitude-seeker like myself enjoys this festive mood.
"Sinulog, shagit og kusog! Sinulog, shagit og kusog!" we chimed in as street dancers in artistic costumes grooved to the beat.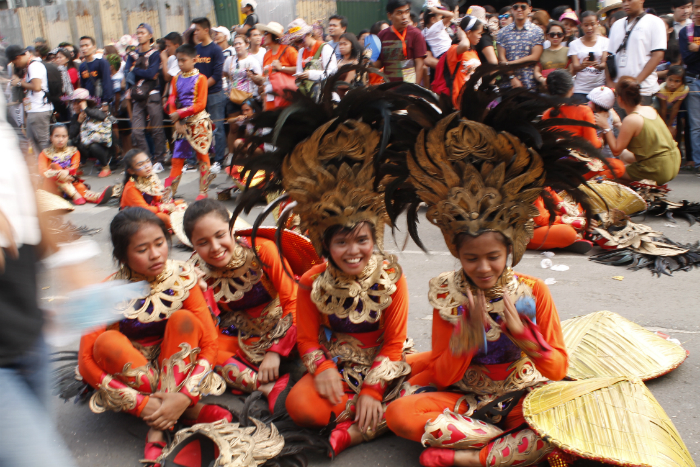 Perhaps you'd agree that most people join Sinulog for one or all of the following reasons: to watch, to party or to pray.
I could not speak for my fellow island trotters. Maybe they joined to take souvenir shots with these great performers. After all, it is Eden's (in black shirt) first time to witness this event. Twinks (in white) had a taste of Sinulog fun last year.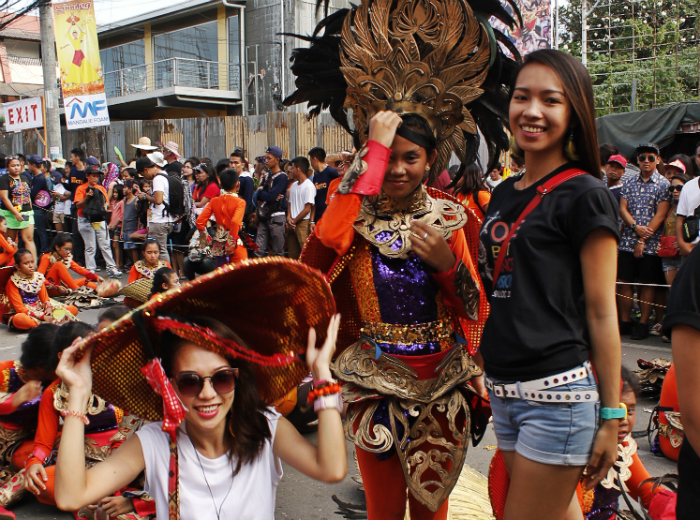 Was I dying to meet Daniel Matsunaga face to face?
That wouldn't be a horrible reason but I truly didn't come to see him or any local TV personality. But if you want to get a glimpse of TV stars, a handful of celebrities joins the parade every year.
I'm not sure why they come to Sinulog (to draw a crowd or to take advantage of this huge publicity?). But one thing is certain: the Sinulog spirit will still be the same without them.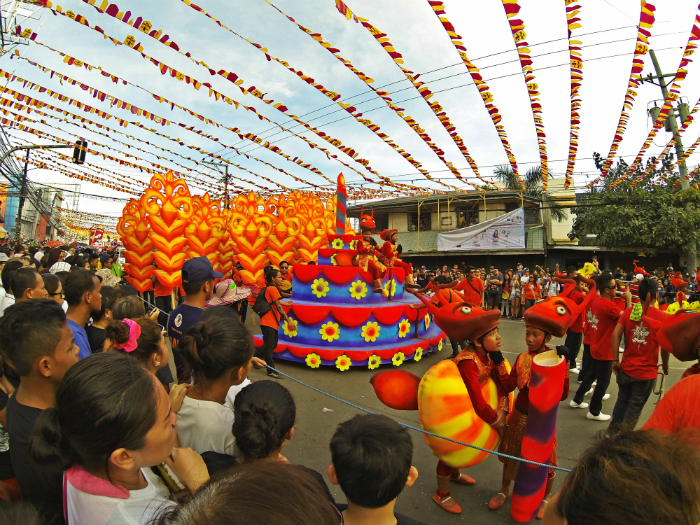 So Why Did I Join?
I know there are many downsides to attending the Sinulog festival. Booze-driven brawls or rowdy crowds have marred the reputation of this time-honored occasion. Some people would rather stay at home than be involved in such mayhem. 
But there are good stories, too. Tales that will continue to be told and retold. 
Mom's eyes used to sparkle at the mention of "Sinulog". I can't remember if she was able to join then. What I clearly recall is that every time she and her siblings talked in loud, excited voices, their subject was, without a doubt, about "Sinulog". 
But now as a grown-up, mom's stories of Sinulog don't suffice anymore. If it was as delightful as how she described it, then I must see this massive party for myself. (There's nothing like a first-hand experience, right?)