Sunkissed in the Islands of El Nido
"Let's go," John said. So I scurried off to meet him at the door, psyched about going on yet another adventure.
In just a few hours, we would be setting foot in what is known as "the last frontier of the Philippines". Awe-inspiring views of landscapes and seascapes were all I could think of at that moment. So off we flew to Palawan!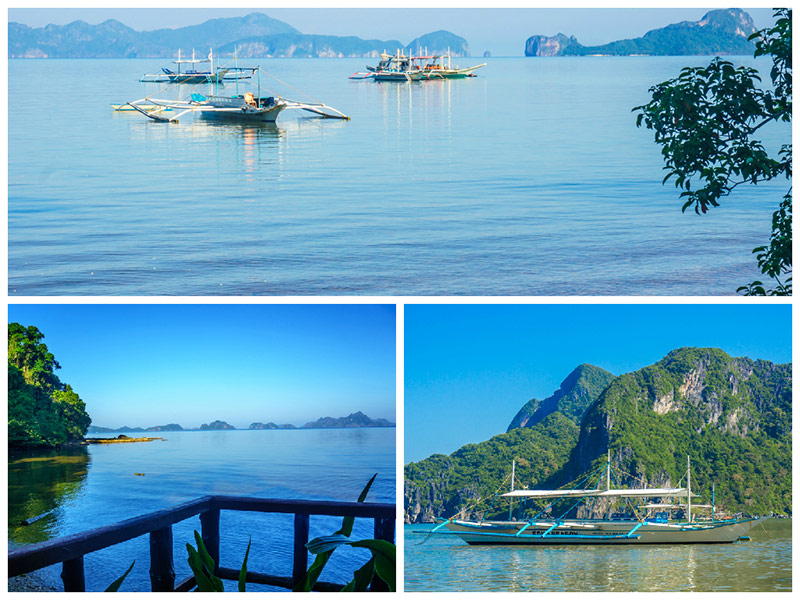 As soon as we reached Puerto Princesa, we had to go on a seven-hour long bus ride to El Nido. When we got there, both of us felt tired and hungry. But surprisingly, we were still able to roam around the town and snap a few gorgeous photos. Thrilled to explore the island some more, I couldn't wait for the next morning to come.
We stayed in La Casa Teresa Beach Resort. The one thing that I totally loved about the place was the magnificent view of the sunset.
After breakfast, we went down and waited for our tour guide to arrive. Our activity for the day, Island hopping tour A, was about to begin. It included trips to the Big Lagoon, Small Lagoon, Shimizu Island, Secret Lagoon and 7 Commando Beach. Sweet!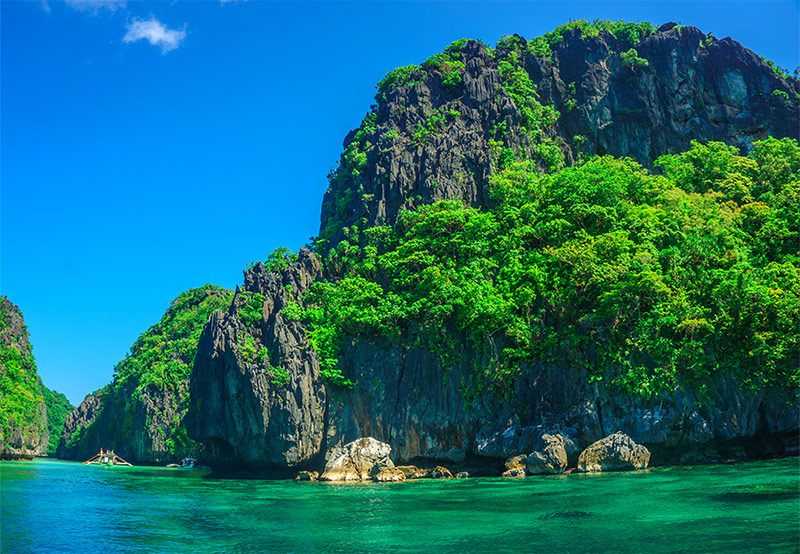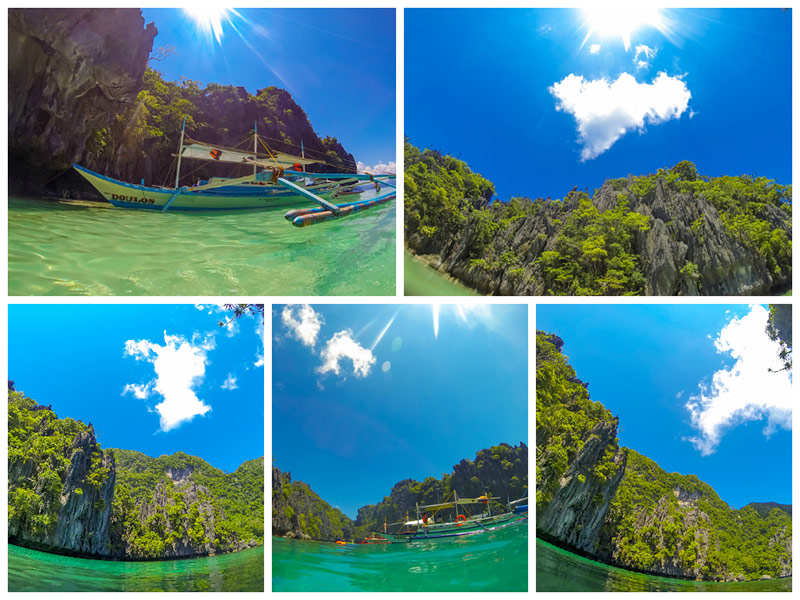 Here are some of the wow-worthy landscapes and seascapes we captured in Shimizu Island.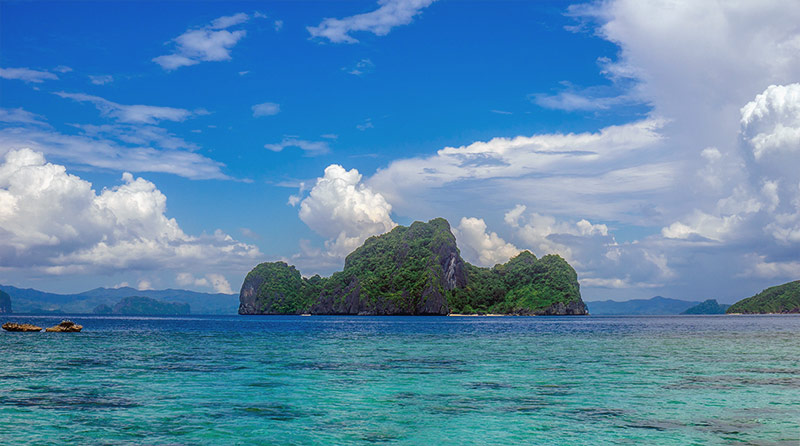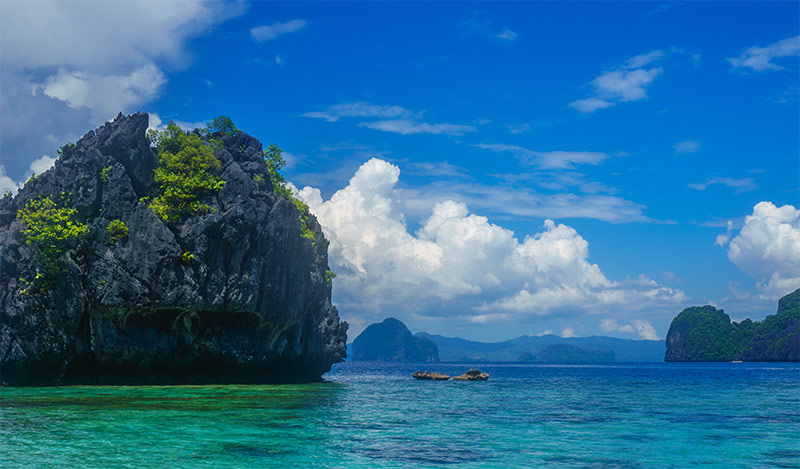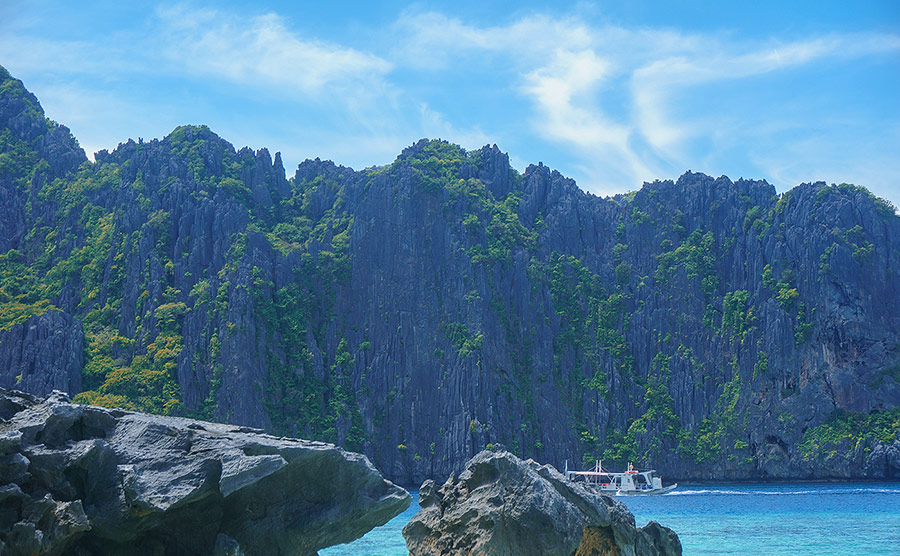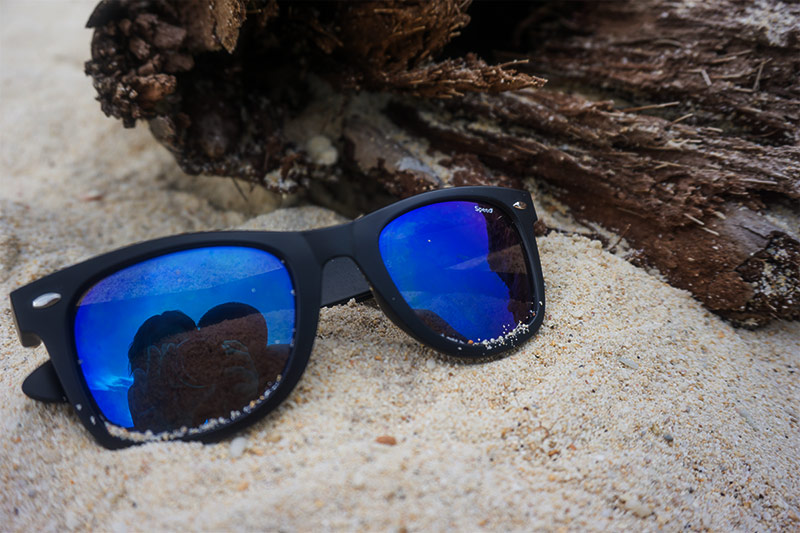 The flaming sunset was about to fade when we returned to the inn. Good thing we still caught it before it vanished.
Then another great day came for new exploration. This time we sailed to Matinloc Shrine, Hidden Beach, Star Beach, Secret Beach and the Helicopter Island as part of Island Hopping tour C.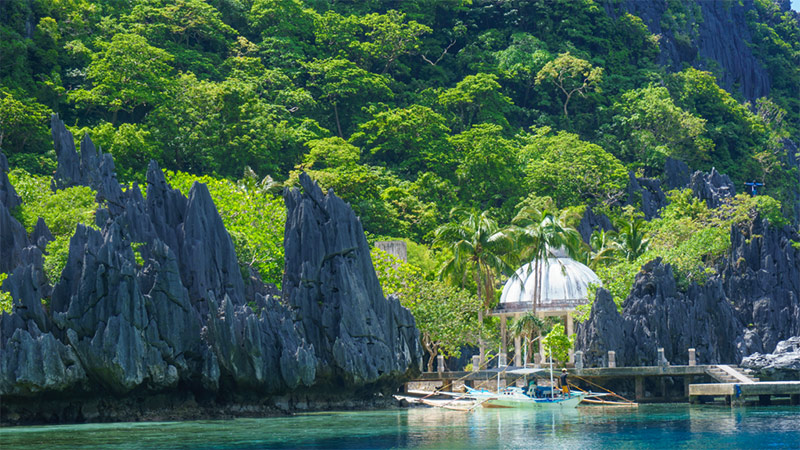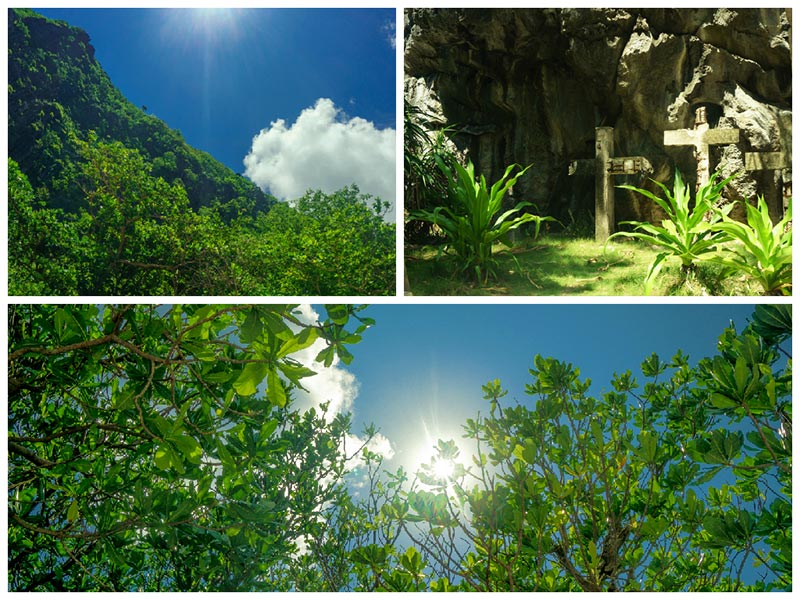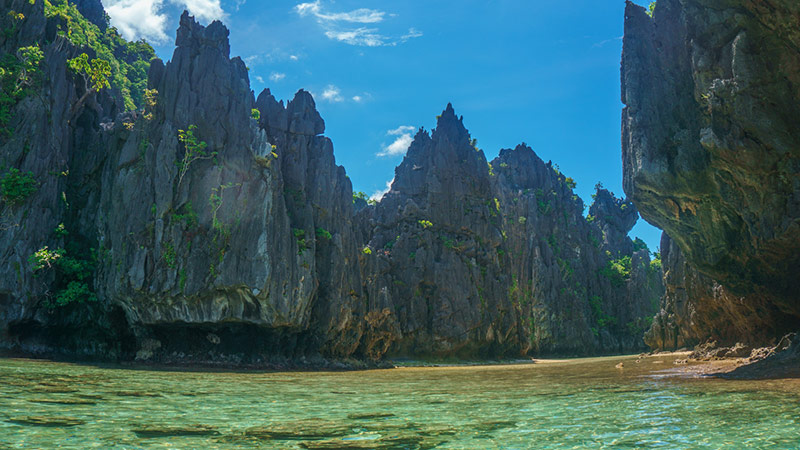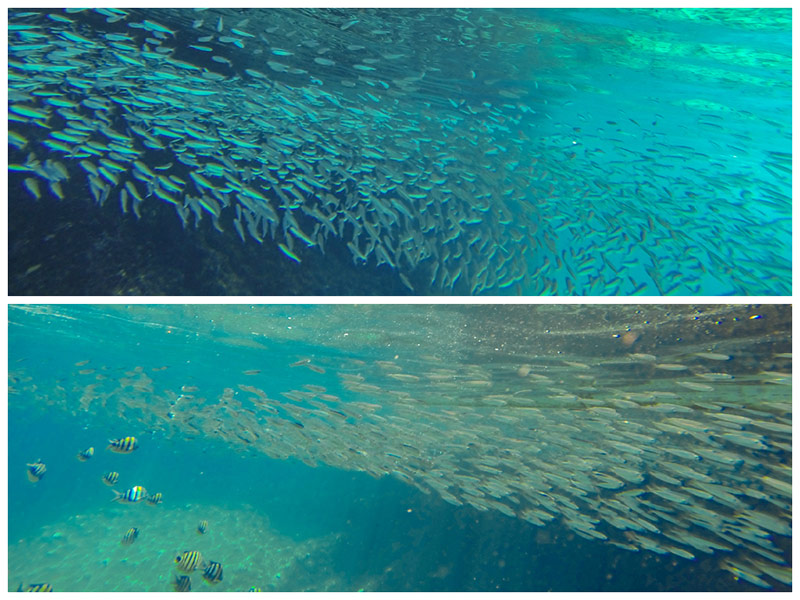 The island hopping on our second day was awesome! We had the boat to ourselves! There were four of us and the two from Dubai were more into sightseeing. As for John and I, the turquoise-green waters proved too irresistible. Perfect for snorkeling!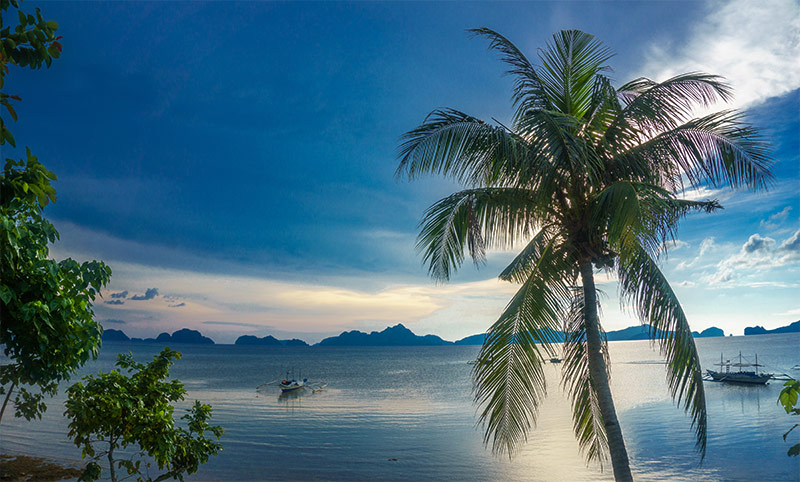 We stayed in El Nido for two days, which I felt was rather short. But all the same, we had a great time! But like all experiences, grand or not, this also ended. Then began another long, exhausting drive back to Puerto Princesa.
Upon reaching the capital, we stayed at Pagdayon Traveler's Inn, a cozy and budget-friendly accommodation with a native ambiance. Situated just a few minutes away from the airport, the place was great for travelers with a fairly tight itinerary.
Ours included a trip to Sabang Port to catch a glimpse of one of the new 7 Wonders of Nature, the Underground River.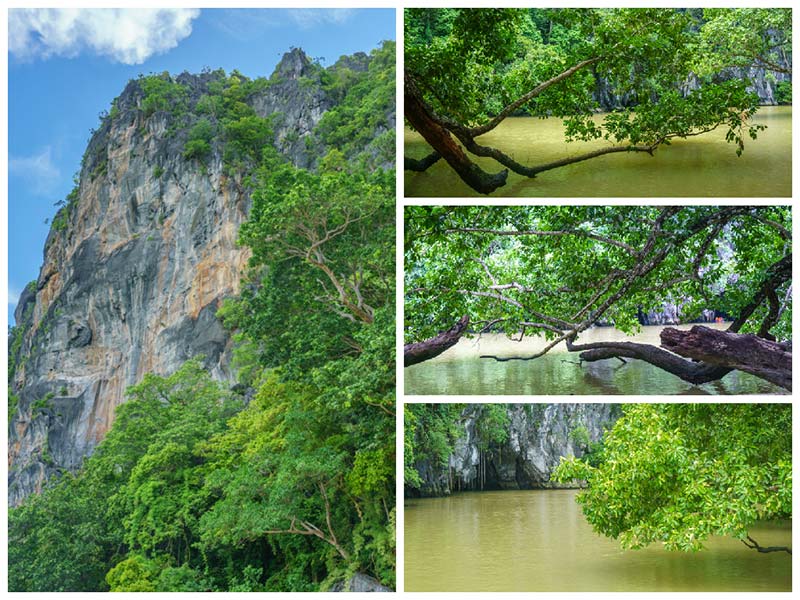 The trip to Puerto Princesa Underground River took us two hours. When we arrived there, tourists were swarming all over the place, which I believe is always the case. Like the two of us, they were also waiting for their turns to see what's inside the famous cave.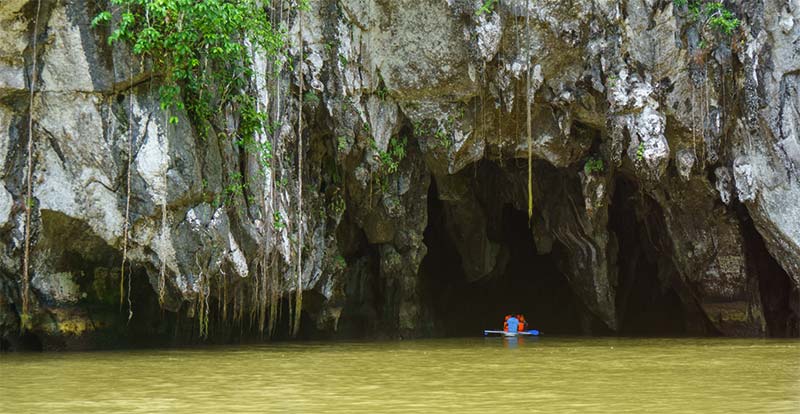 The Underground River is widely known for its fascinating rock formations caused by water-rock reactions. Shall we skip the science? Let us take a look at 'em stalactites and stalagmites!
The cave was fraught with bats. That's why the tour guide, who was also our boatman, reminded us not to open our mouths when looking up, or else we'd get a taste of some nasty bat poo or guano.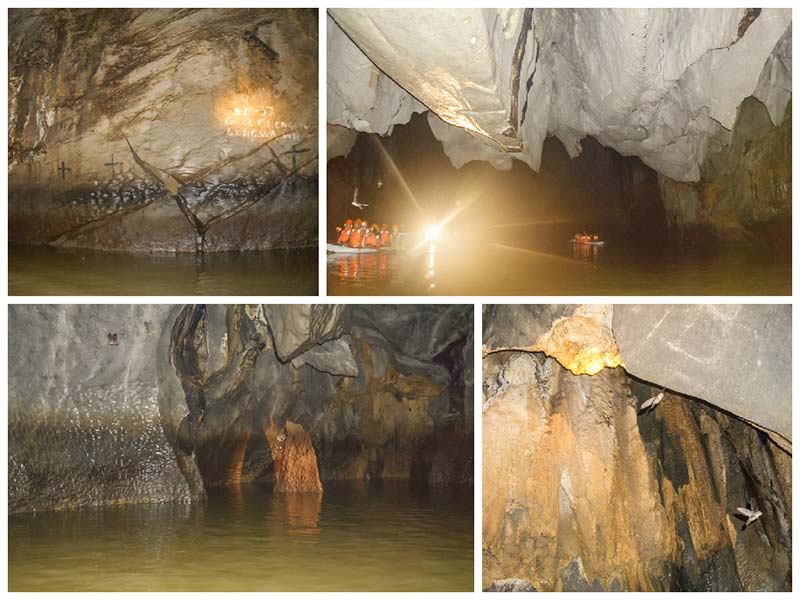 Before heading back to the city, we went to Ugong Rock Adventures in Brgy. Tagabinet.
Ugong Rock is a 75-foot limestone formation situated in the middle of a farmland. The name was derived from the reverberating sounds that the hollow rocks emit when tapped.
Ugong Rock Adventures offer activities like caving, spelunking and zip lining that can definitely get your adrenaline pumping.
Climbing those rocks and passing through the narrow passages were fun! We enjoyed it a lot!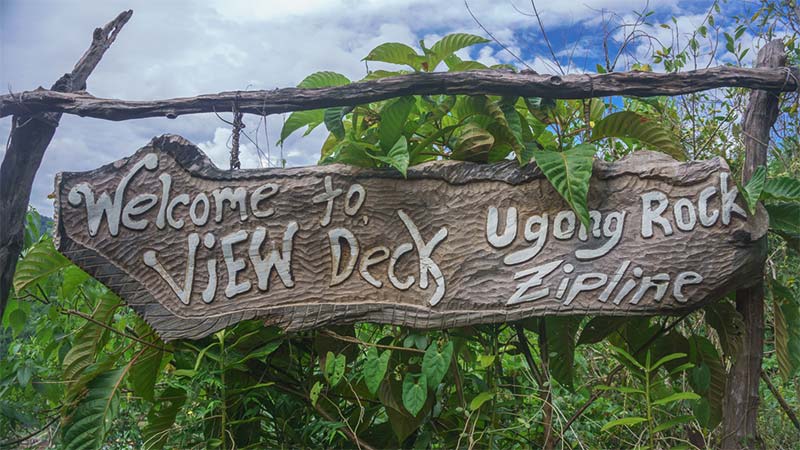 We also tried their zipline, which is deemed as one of the fastest in the country. It was one helluva ride! It really got me screaming at the top of my lungs! Adrenaline's way up, up there for a fleeting moment.
And oh, did I mention about the insect bites we got? They looked awful. So if you're travelling to Palawan, keep an insect repellant handy.
But despite the insect bites and a few scratches and cuts on my feet (from hitting rocks and corals), traveling around Palawan for five days was all worth our time and money.
Lucky for us, we spent less for this trip. The round trip airfare cost us only P1500 - that's for two people! Also, we decided to avail an all-in package for convenience. We chose Attraccion De Turismo Travel and Tours since they offered the most affordable rate (at that time).
On the whole, this piece of paradise was totally worth being found!