A Surprise Visit to Matalom, Leyte
I have planned this for a year. Nothing could hinder me from going to my hometown. Hence, I left Cebu with unwavering eagerness to see my parents in Matalom, Leyte.
Though seated comfortably in thea boat - I found it hard to sleep. I couldn't wait for the "moment" I'd see my parents. My fellow passengers might have been curious why I was grinning all over my face the entire trip.
By exactly 6am, I arrived at Bato, Leyte. Seeing lots of fresh fish on my way home, I thought of buying some for breakfast and lunch. 
Then, before I knew it, our house stood only a short distance away from where I was.
As I drew nearer, I thought of surprising my parents. I entered the gate quietly and steered clear of the main door. I went through our kitchen door instead and made a sneaky appearance. With my parents' backs turned toward me, engaged in a happy conversation and light breakfast with a family relative, I shouted:
"Way bahaw diri?" ("Any leftovers for me?")
My voice obviously startled my mom. She jumped out of sheer joy and screamed:
"Hala si Dodong!" ("Oh, it's our son!") 
My dad's wrinkles and crow's feet appeared as his smile broadened, he shouted back:
"Oi, Kumusta!?"
There I was standing at the door savouring the sight of their delighted faces.
It has been a year since I last saw them. I felt a pinch in my heart upon seeing my teary-eyed mom. It must be out of 'remorse' for not visiting them as often as I should.
"Happy Fathers day!" I answered back.
Canigao Island, Leyte
Soon after catching up, I immediately told my father I wanted to explore Canigao Island. He then cooked and packed some food for my lunch. While he was busy preparing, I sipped a cup of warm coffee at the back of our house. This was my typical morning habit: watching the vast green fields and the clear blue sky.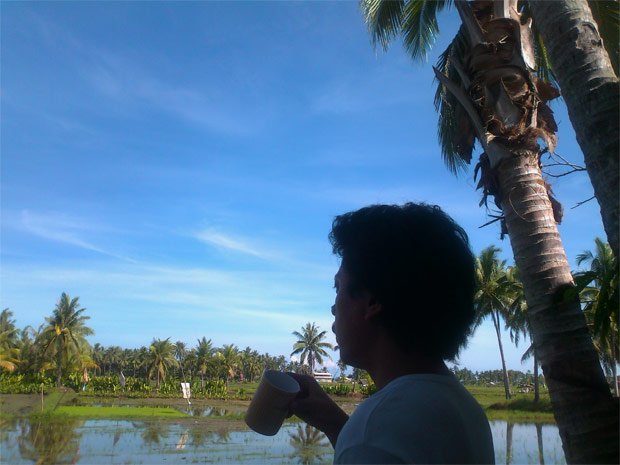 Alone, I set out to explore Canigao since my parents could not come along. My only companion was a Nokia cellphone. It also served as my official camera because my Canon digital camera refused to cooperate.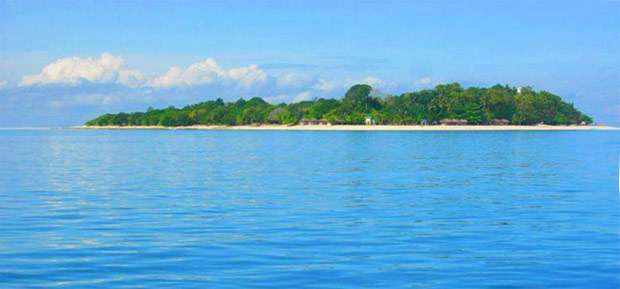 Canigao Island is such a small island with about the same size of Sumilon, Cebu. A roundtrip fare cost me only 50 pesos. I got some fried chicken for lunch and a Tupperware full of reddish rice. Soon after arrival, I found a spot to safely place my belongings and then I paid an entrance fee.
Facing the beach, touching the sand, and waves kissing my feet - beautiful memories flashed through my head. I stayed on the island for the rest of the day and waited for the most dramatic scene.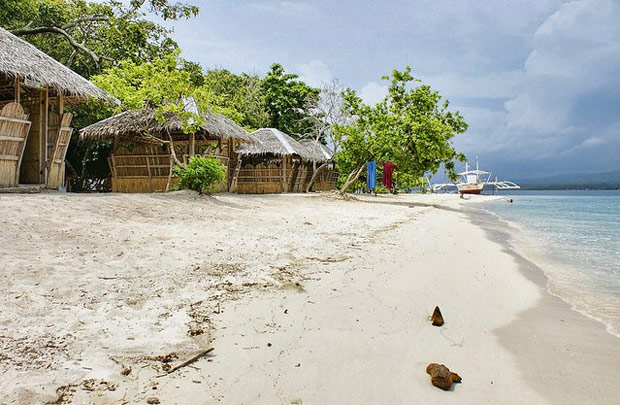 The sunset that I never get tired of watching - over and over again.
I got home at around six in the evening - and dinner was waiting. Mom was a bit worried, but dad explained why I came home late.
"Nagtagbaw na og kaligo kay tagsa ra makauli." ("He rarely comes home so he lingered as long as he could.")
After a satisfying dinner, mom and I talked first about me, then later, about her. In the beginning, I mostly did the asking. Paps (father) opened up a bottle of tuba (wine). We continued talking. I explained why I have been busy. I told them about my new hobbies and other stories then we went to bed. (To be honest, it was like a job interview. LOL)
The Refreshingly Cold River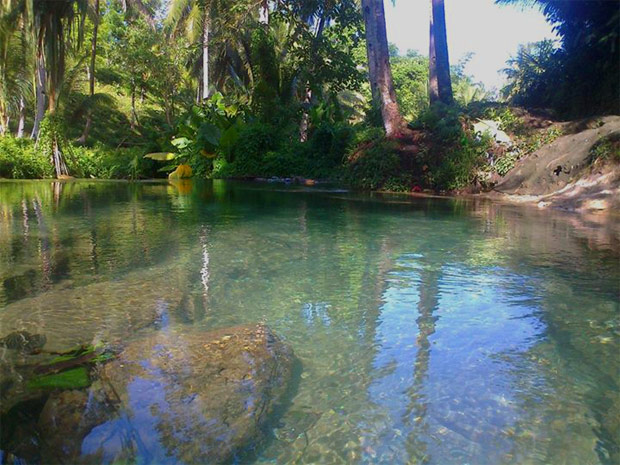 On the next day, after breakfast, I went to my step grandfather's house for a quick visit. Afterwards, it was time for a morning dip. I knew that I was home as soon as the cool river mist greeted me.
I sought my favorite spot and luckily, no one else was around. On weekends, the place is usually filled with lots of people washing their dirty laundry, taking a bath, or both. It was Monday so my timing was perfect. I swam in the river, marvelling at the coolness of the water even at about noon. Diving into it is like submerging my body in a chilled pool - a refreshing dip that fights off the relentless heat.
I got back home at around 4 pm to witness another beautiful sunset. But this time, the viewing area was just as close as our backyard. So fulfilling and nostalgic!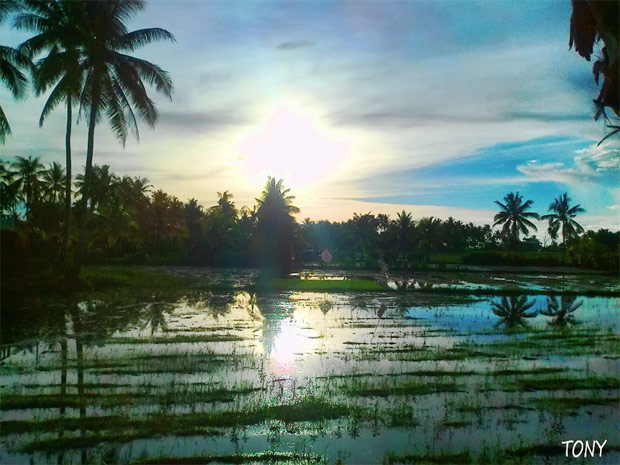 What a great getaway and bittersweet family get together. I knew pushing for Barangay Fiesta would be too much. After all, my main priority was to celebrate father's day.
Even the best vacation has to end and before leaving, I promised my mom and dad that I would be back sooner rather than later. But, I didn't tell them exactly when.
That would ruin the surprise on my next visit.