Turning My Lens on Tabogon
I came out of seclusion one early Tuesday morning. The day's assignment deviated from my typical work-from-home routine. I was headed north to discover one of Cebu's most underappreciated destinations: Tabogon.
In my five years in Cebu, I have come to know quite well the top destinations in the north: Bantayan, Camotes, Carnaza, and Malapascua. I've seen them firsthand, but I've never heard of Tabogon, a town located on the sleepy northeast coast of Cebu. To remedy this ignorance, I set out to explore the town together with a bunch of insatiably curious travelers, Aleah, Gly, Jeane, and Christopher.
Our first stop was at a Tinap-anan in Danao. Beth, our host, scheduled an 11am lunch so we could free up our afternoon for Bunzies Cove's ocular visit and a quick tour of Tabogon.
Tinap-anan refers to Danao's eateries by the shore that serve up grilled gigantic skipjack tuna (tulingan). I instantly loved Beth for choosing fish for lunch - I thought it was an apt start to our journey. (Quick reminder: don't skip drinking soda this time and bring mints.)
After an hour of snoozing in the van, we reached Bunzies Cove. I knew about the property through their website's (bunziescove.com) photos. But when I entered the Villa, the biggest beach house at Bunzies, I was still impressed by its rustic furnishings and inviting views of the garden, the sky and the sea through the spacious, wide open balcony. Stepping into the rooms, I found comfortable beds wrapped in white linens. Bathrooms were spacious and complete with towels, toiletries yet without bathtubs. I was beyond enthused that we were staying in the villa for the night.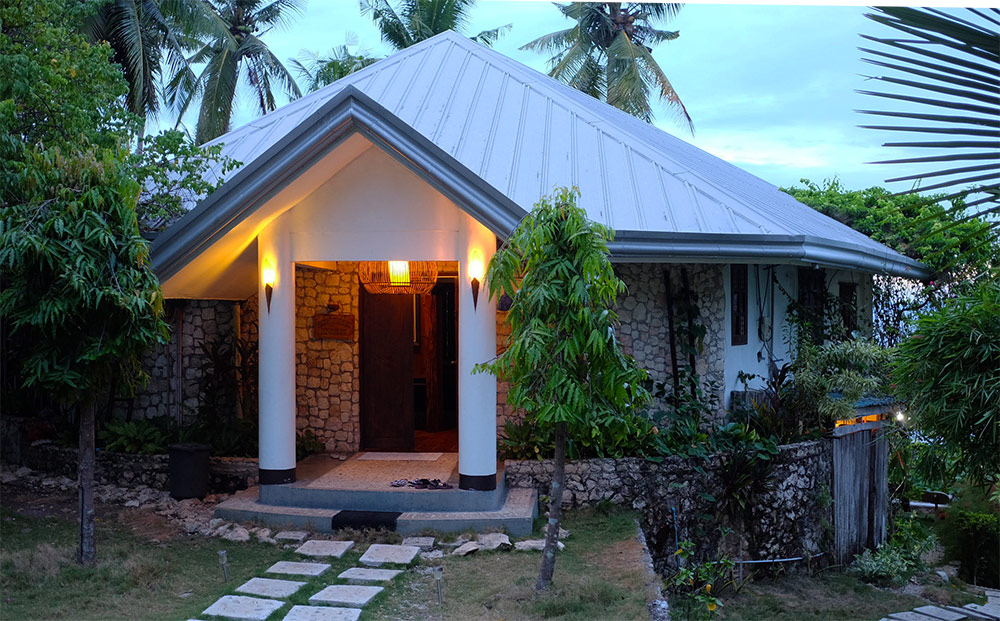 Bunzies offers accommodation options that fit the needs and budget of solo travelers, couples, families, and big groups. Everyone staying in the property can have access to the infinity pool, the verdant gardens, and the small beach at the cove. For dining options, guests can prepare their own food or request for the service of Bunzies' in-house cook for an additional charge.
Up next on our list of things to do in Tabogon that afternoon was to visit the Hanging Bridge. Sure, Bohol boasts one of the world's longest bridges but we were equally excited to traverse the fear-inducing footpath in Tabogon. The locals who brave the hanging rope-and-wood structure were a marvel to watch. I have never seen a bridge this dangerous yet residents in Tabogon don't seem to mind crossing it daily. My companions accepted the challenge, walked on the wooden planks, and smiled for the cameras. Would you dare cross this bridge? I happily skipped it.
It's not unusual for small Cebu towns to put a shrine for religious figures in churches. But the people in Tabogon had a unique, almost dreamy, idea where to place their mysterious Headless Virgin. Its altar, situated in Barangay Salag, Tabogon was inside a cave-like structure, facing the ocean. For devotees, the place is peaceful and comforting, creating a vibe fit for praying and worshipping. For non-religious visitors with spiritual yearnings, the location of the headless statue is a pleasant surprise. Look around and appreciate the surrounding area. Breathe the salty air and soak up the unspoilt, stunning seascape. This makes the 30-40 minute trek to this tourist spot well worth it.
As evening drew near, we drove back to Bunzies for early dinner (by my standards, 7pm is too early for dinner). Fried fish, grilled pork, and soup with vegetables were served and we ate with gusto. It had been, after all, a very long day. Since Bunzies' owner was a wine connoisseur, she kept a few bottles in the property, which Beth asked to be served that evening. She offered a toast and invited us for a night swimming at the infinity pool. We obliged, swam in the pool, and chattered happily for hours on end.
The next day, I was up at 4:30 am, peeking outside from our room's door-window. A little later, the cloudy sky confirmed there wouldn't be any sunrise session by the pool. My bed was calling me back but a pre-breakfast of toasted bread and coffee beckoned. I chose the latter.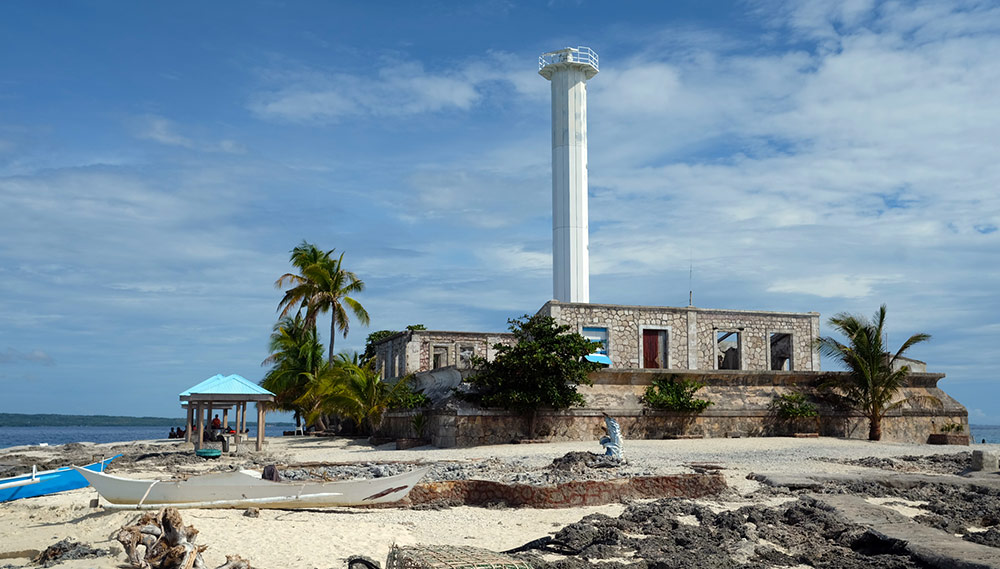 From Tabogon, Capitancillo is less than an hour away by boat. Ask Beth from Bunzies Cove and she can tell you more about the island hopping tour rates to Capitan Basilio's islet. Folklore has it that Captain Basilio enraged Rajah Bugtopasan, who in turn chased him while riding a magical horse. The skipper's ship disappeared the next day and on its place appeared an islet shaped like Capitan Basilio's vessel. It's a fun legend to ask locals about, if you're in the mood for an idle chat.
Arriving at the island, I was blown away by its crystal clear water, super white lighthouse, and fortress ruins. Whatever the Spanish captain did to infuriate Bugtopasan, I thought it was for the best. Guests on the island can work on their tans, enjoy a salty swim, or simply relax. Capitancillo is definitely a place where you're in no hurry for time to pass.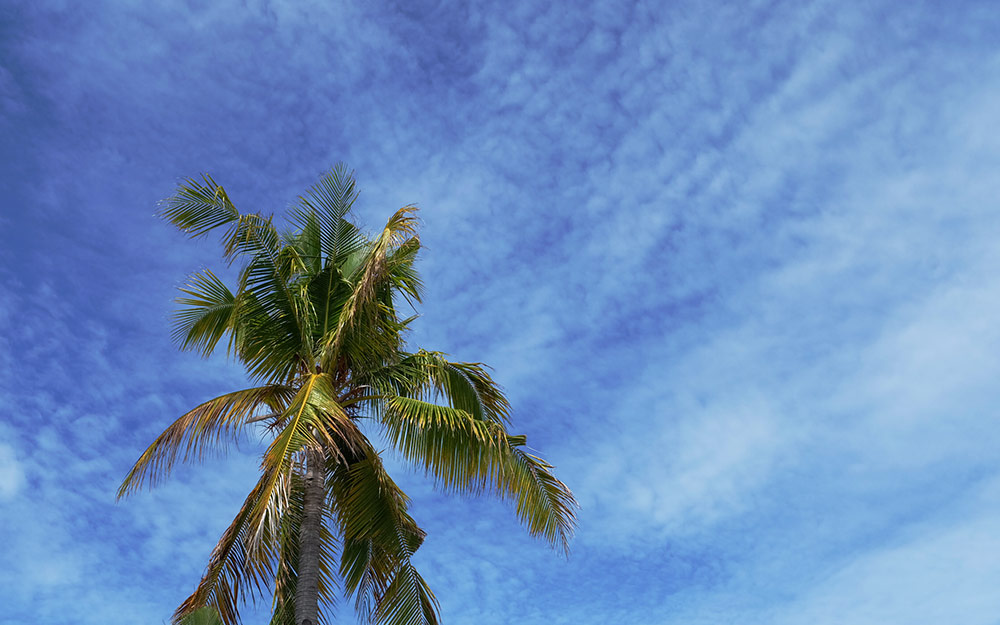 While it is gratifying to work from home because I'm free from long commute and distracting office chatter, I quietly yearn for a change of scenery and warm company every now and then. And I got both during my trip to Tabogon.