Unang Dekada Sa Singa
What happens when your friend flips through a series of web pages randomly?
She ends up finding epic vacation spots and promo plane tickets, which then leads to a wild idea of exploring Singapore!
When everyone saw the promo air fares to Singapore, our chat group went crazy. The culprit who found the extremely cheap tickets had to book everyone she lured to join.
Even those without passports (yes, including me) got a confirmed booking! Luckily, we were given six months to apply for a passport and save for this trip. Though we planned the crucial details of this trip, I wouldn't dare say it was free of obstacles.
We came across a lot of challenges as we counted the days toward this trip:
Our flight schedule was moved to another time, from 6pm to 10pm. Good thing it was still on the same day: Thursday.
Workload was depriving me of sleep. I had a stressful week before the trip.
Some of our friends backed out due to personal reasons
Despite these roadblocks, the most awaited day finally arrived.
We flew from Mactan Cebu International Airport to the world's best airport, Singapore Changi Airport.
We had a safe flight yet most of us didn't really get a good sleep. I'm pretty sure it was partly out of excitement. To our relief, our friend who lives in Singapore offered a place for us to sleep. After a few hours, we woke up refreshed and ready for our first destination.
While roaming around the streets of Singapore, I couldn't help but be amazed by the cleanliness. I could say 'all is clockwork, all is order in this city'.
First Stop: Sentosa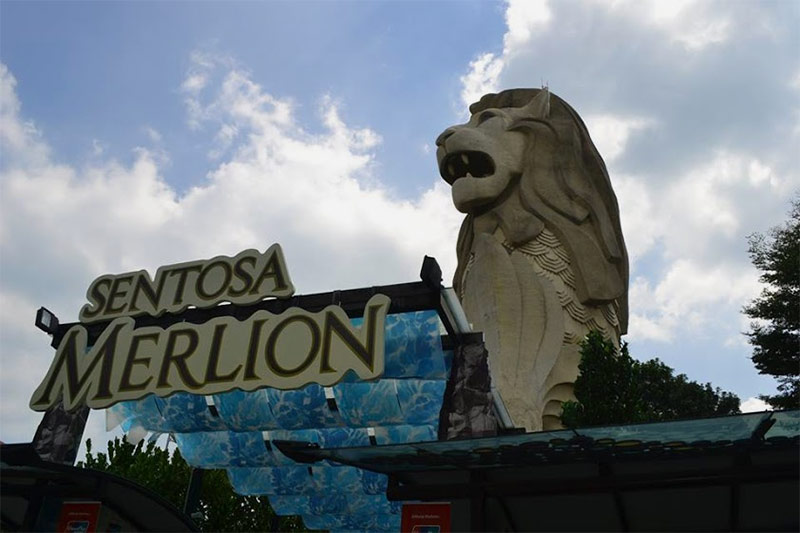 There are a lot of sights and attractions you can find in Sentosa but we picked those that we can visit in a single trip.
Palawan Beach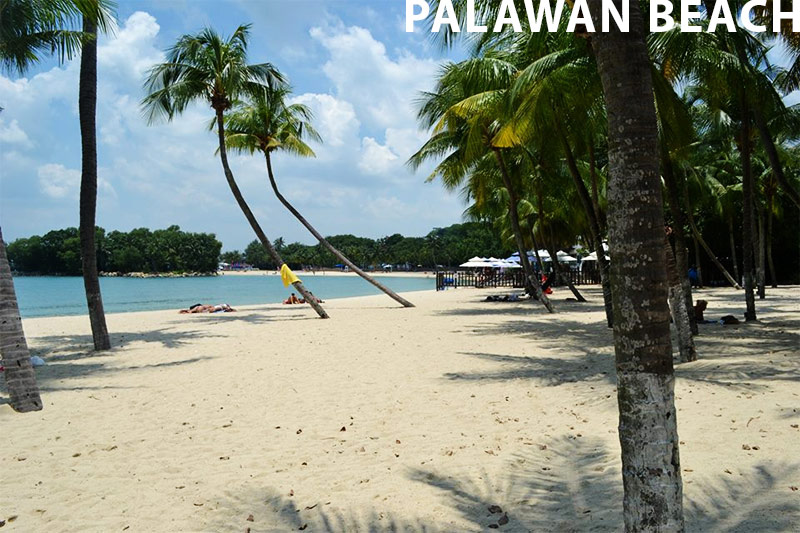 Siloso Floating Bridge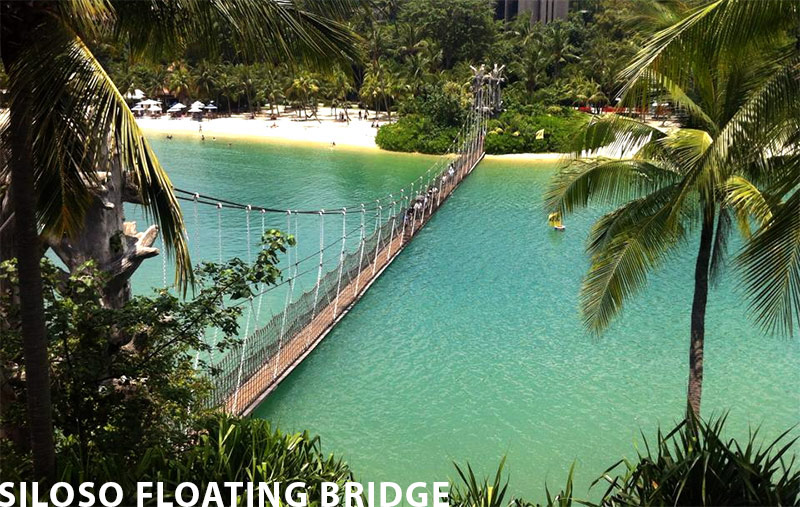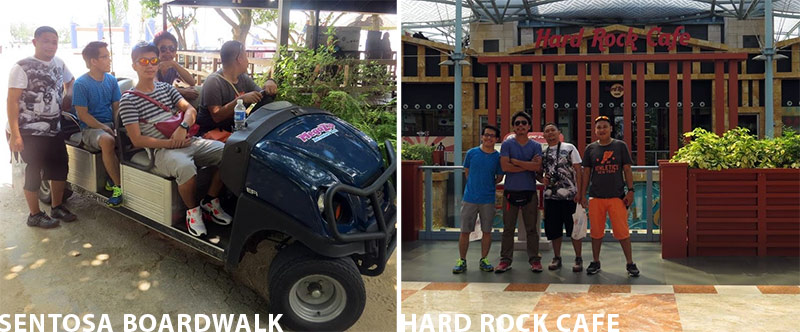 We then went to Chinatown to buy 'pasalubong'. Even though we reached the place 30 minutes past six in the evening, the sun was still up! It was like 3pm! Strange.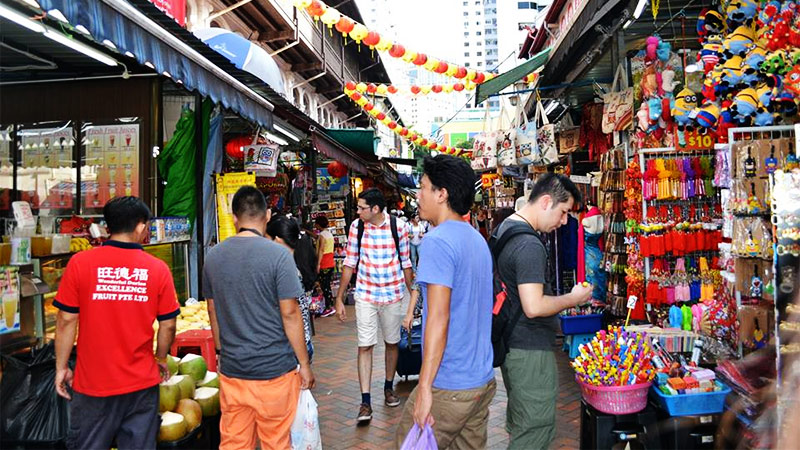 A friend told us the dinner would be near the Merlion vicinity which was in Harbour City.
Here's a list of what we ordered:
Singapore Chilli Crab
Fried rice
Sambal Kangkong
Cereal Prawn
Chicken Wings BBQ
Coke and Sprite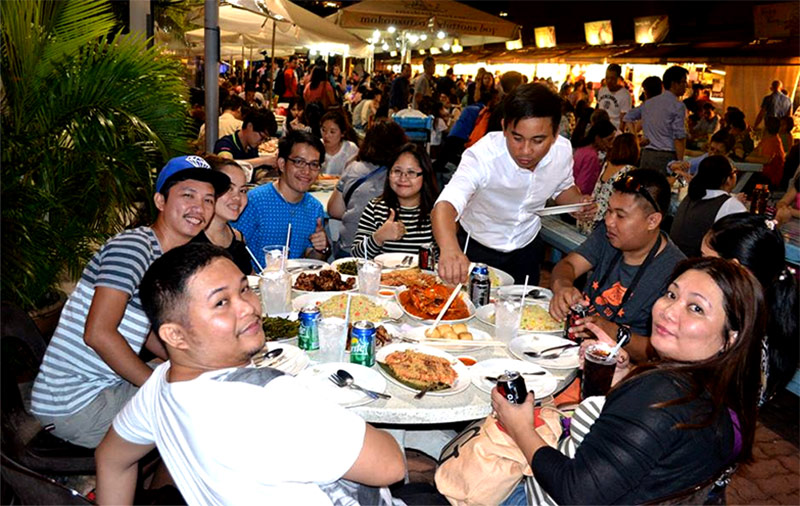 After a mouth-watering dinner, off we went to explore what else the city had to offer. And like most first-timers, we took tons of pictures.
A visit to the swanky Marina Bay Sands was in order if you're in Singapore, so we did go inside.
Day 2 - Universal Studios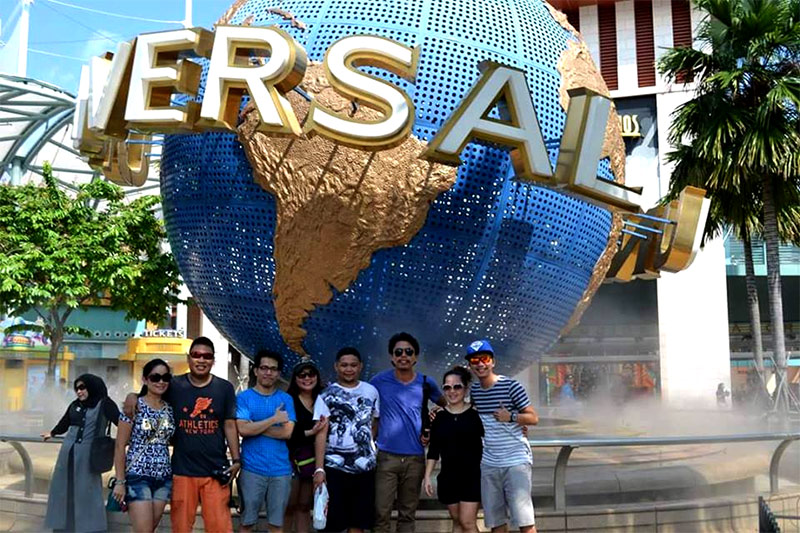 Thrill-seekers can't miss to check out the ultimate entertainment park in Singapore: the Universal Studios. Here we found rides we had never seen anywhere else before.
Here are my thoughts and feedbacks about some of the rides I've tried: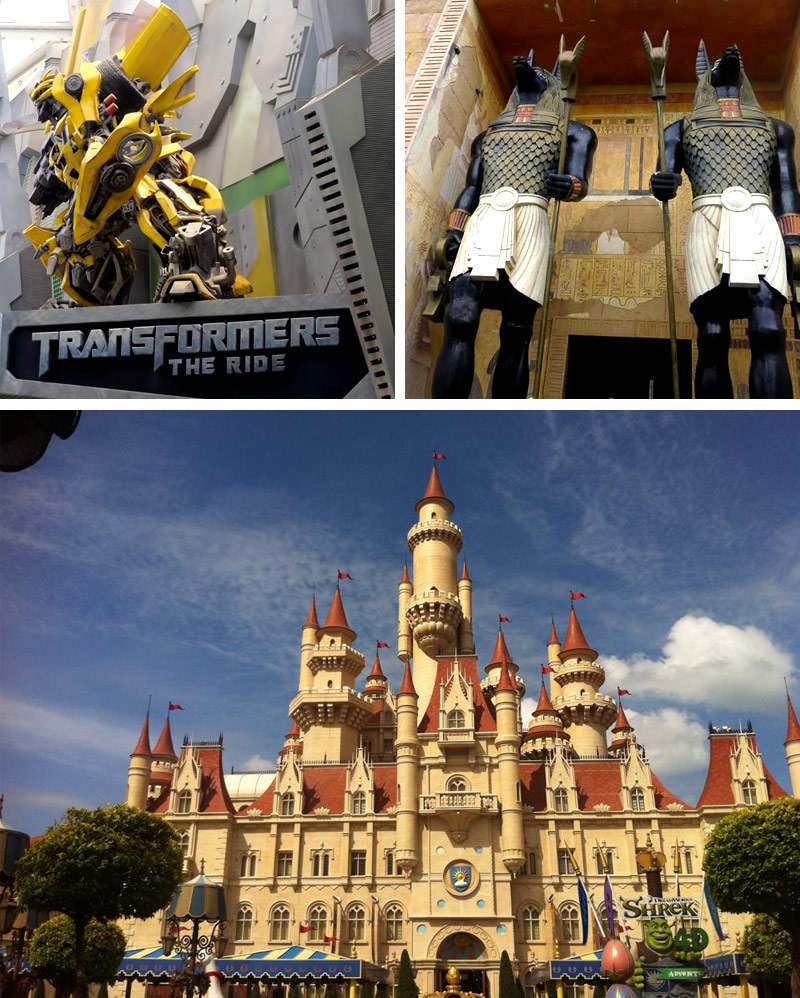 Transformers – Action packed 4D ride adventure
Take the side of optimus prime and the autobots as they try to defeat megatron and the decepticons. If you tried the 4d Max rider in malls, their transformers ride was totally different.
Revenge of the Mummy – Enter the mythical pyramid and unravel the mysteries behind one of the oldest historical places on earth.
Not only will you be thrilled throughout the ride, you'll also lose your voice at the end of it.
Battlestar Galactica Human vs Cyclon (roller coaster) – It's a must to try this ride, I was really rooting for it but after the mummy ride experience, things went totally different. LOL!
"El President: Saman Galactica ta?"
"Me: Tana!"
"Others: Unya na pahuway sata ni binhod man akong tuhod!"
Shrek 4D Adventure – If your kids are with you then this experience would be phenomenal for them. Shrek's charisma was irresistible especially on the part where he saved Princess Fiona.
Another fun part was that each of us got a tumbler freebie exclusively distributed by Universal Studios. Apparently, the online entrance tickets that our friend booked for us came with this deal. What a steal!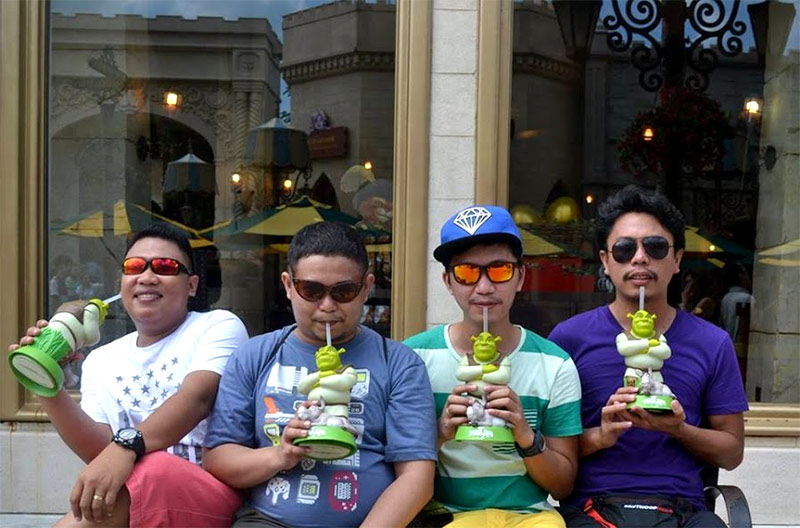 Our timing was also perfect for the parade of stars. This happened around 3pm - they roamed around Universal Studio waving to and entertaining everyone. Check out the video!
We missed other rides because we still had to visit other places. A little before nightfall, we reached the merlion area and then proceeded to Gardens by the Bay where you can spot supertrees (see header image).
The area is filled with amazing flowers, too. They also built some pillars where plants and other vines are attached.
After a long day of strolling, we shared a well-deserved dinner and toast of fine wine (for the ladies) and whisky (for the gentlemen).
Enjoy some downtime and pour a glass of Monkey Shoulder (40%).
On the next day, we missed our flight! That seemed unfortunate but if you look a little closer, it also meant extended vacation. It's all a matter of perspective. LOL!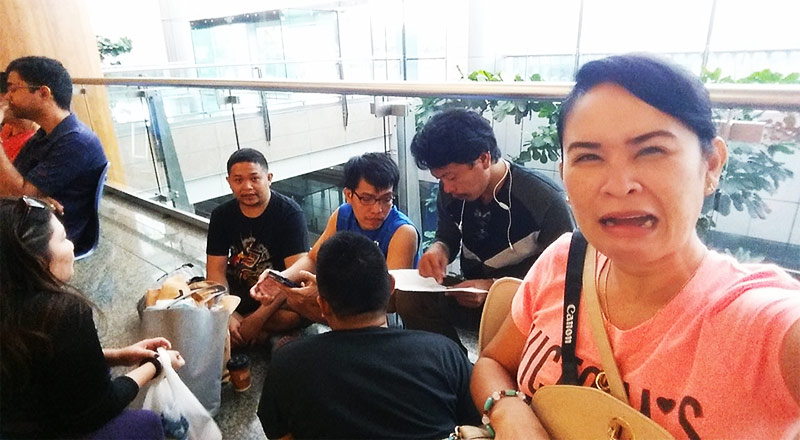 We had a lot of fun and honestly, 3 days were not even enough! We were not able to see other well-known landmarks - we didn't exhaust all the rides at Universal Studio park. Here's a few I wish to come back to try:
Sea Aquarium
Underwater world and Dolphin Lagoon
Sentosa fun rides and activities (zip line, Skyride, Segway etc)
Cloud Forrest – Where Hitman Agent 47 had a shooting
Singapore Flyer – World's second biggest Ferris Wheel
Shrek Roller Coaster
Water World – The place was under renovation
Jurassic Park Rapids Adventure
This awesome trip wouldn't be possible without our great Singapore-based friends who warmly accommodated us. We also felt honored to witness and celebrate their 10 years of friendship.
The experience left us with lasting memories and exalted moments, which we brought with us back to Cebu.
This positive, prominent, lingering feeling will absolutely remain with us.