Lost Between Skyscrapers - Part 2
Lost Between Skyscrapers - Part 1
Into The Jungle: Day Two
We woke at 9AM the next day to explore Hong Kong's museums, food scene, and street markets. We wanted to bag some trinkets for the kids back home.
The museums were a mere 20-minute walk from Nathan Road. The first one on our list was the Museum of History followed by the Science Museum.
The Museum of History has two major exhibits: The Ping Dynasty, which was the special exhibit for the month, and the Story of Hong Kong. We went with the latter.
The Story of Hong Kong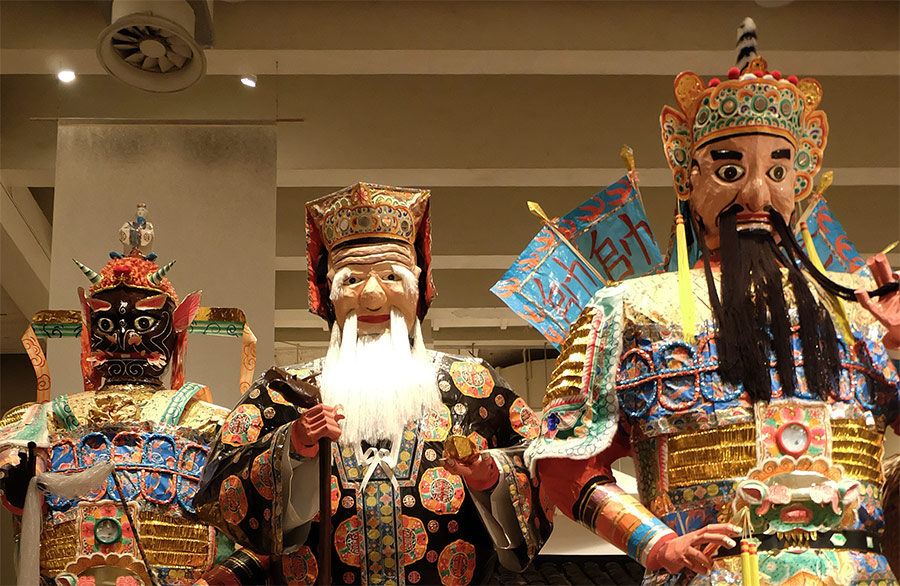 This exhibit encompasses a total of eight galleries with 4,000 exhibits from the geological beginning of Hong Kong to the modern-day buildings we see today.
My personal favorites were the gallery on the Opium Wars and The Japanese Occupation. All galleries showcased how Hong Kong came to be - in very detailed displays. My partner and I geeked out on all the pictures, relics and remaking of Hong Kong's historical highlights. There were even video and sound demonstrations of significant events in the city's history.
It amazed us how much of Hong Kong's history was preserved and can be captured in a single visit. But here's a fair warning: it would take at least five hours to digest and appreciate Hong Kong's story. And we only had three hours of our day to cram all that there is to know about the city-state!
Where to Eat at Hong Kong Museum of History
We lost track of time so we had our lunch at the café within the History Museum.
It was already turning one in the afternoon when we were finishing up the first floor of exhibits.
Their Special Set for the Day looked appetizing, so we went for it. The set was made up of a medium-sized bowl of Wanton Soup with four Pork Dumplings accompanied by a side dish of Boiled Baby Broccoli sprinkled with Oyster Sauce and a cup of coffee. For each set, we only paid 43 HKD.
Hong Kong Science Museum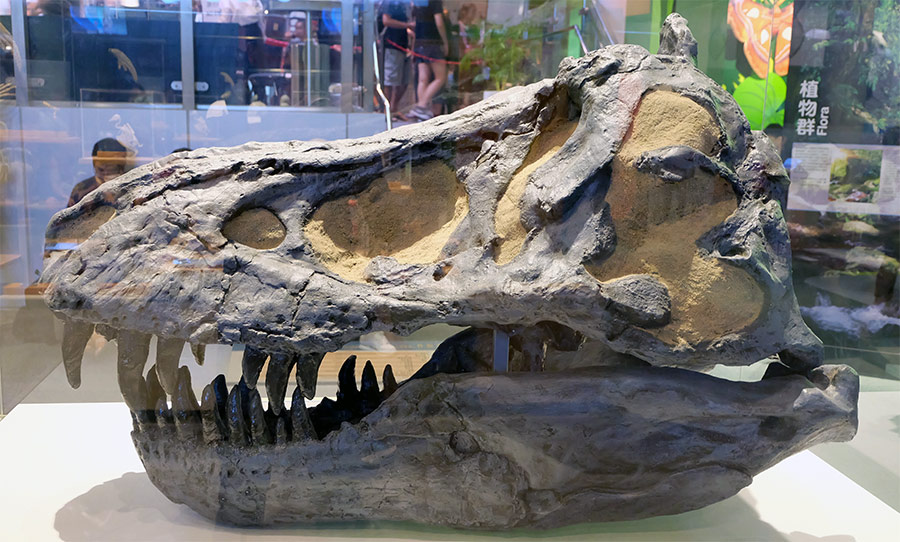 After a thrilling trip to Hong Kong's past, we decided to explore its sciences. The entrance to the museum was a sight in itself! There was an hour-long queue at the special exhibit on Egyptian mummies.
Elementary to middle school students from different schools apparently had scheduled field trips that day. We were swallowed up by crowds of running kids, shouting kids, laughing kids, all ages and sizes. Not that it was out of the question since the Science Museum had four floors of very interesting things.
All things that could possibly be learned in school but shown to us in more interactive ways.
The kid in me loved the lowest floor where the biology department took hold – the planet's evolution, the body's parts, the various kinds of species on earth and of course the mummy exhibit. It is a definite go-to place for families visiting Hong Kong because people of all ages would find something to love here.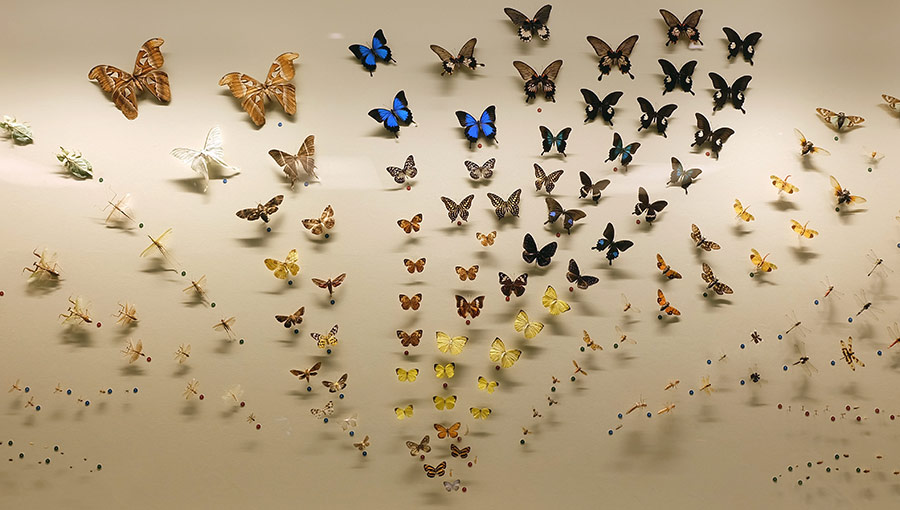 Gearing up for the Markets of Mong Kok
After our brain work, we took the bus and headed out for some socializing.
We took an A21 bus from Nathan Road and paid 33HKD each using our Octopus card. Mong Kok Markets was a good 40-minute trip from the Museum of Science.
The buses have television monitors and LCD screens located around so you can keep track of where to stop. It still helps to have offline maps on hand though. The view on the top deck is definitely better to appreciate the roads and buildings in the city.
Arriving in Mong Kok Market, we took a bite of their famous Egg Waffles (or sometimes known as Egg Puffs) at 20HKD apiece. I expected it to be "melt-in-your-mouth" fluffy but it tasted like a normal waffle with more custard flavor. Not something to rave about since we have our own version with peanut butter melted inside, usually sold alongside school streets back home.
Haggling in Hong Kong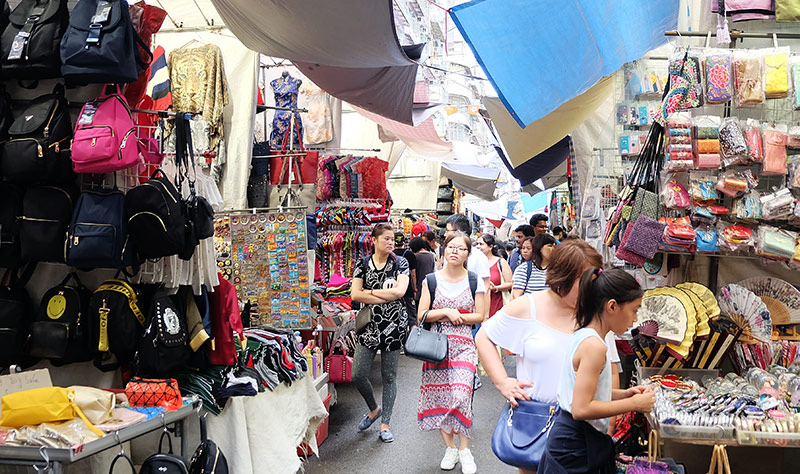 The Ladies Market in Mong Kok was more of what I expected to experience in Hong Kong.
A lot of bargaining happened (to my glee) and we were able to bag a few choice items for a good price. They sell almost everything here – wallets, t-shirts, bags, fidget spinners, toys, slippers, cheong sams, jade jewelry, chopsticks, and a lot more! It was far livelier than The Temple Night Market in Tsim Tsa Tsui.
There were also a lot of sidewalk food vendors waiting for you to get hungry from all the bargaining you would have to do.
The street food of Hong Kong is mostly composed of seafood delicacies – fishball in curry sauce, squid tentacles (calamares) and blocks of sticky tofu dominate the local streets. Of course there's also ice cream and waffles to even it out. I definitely enjoyed walking along this street!
After a few hours here, we walked around the streets of Mong Kok. A number of brands could be seen in almost every corner, BONJOUR, SASA, MCCAFE just to name a few. We took the same bus back home and changed clothes and shoes before heading back out again.
Dinner at Café de Coral
We had dinner at Café de Coral, a local restaurant well-known for their hefty servings at an affordable price. We ordered the Australian Beef set with coke and the Peking Duck with Chinese Tea which totaled 119HKD.
The food was full of flavor and came with one side dish each – the beef came with tomato seafood soup while the duck dish came with pork stew. Definitely a restaurant I would recommend to backpackers heading to Hong Kong.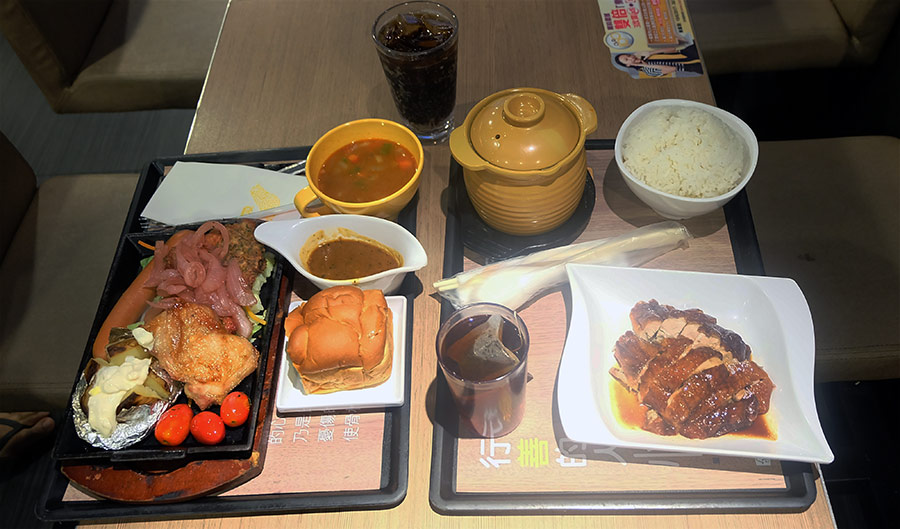 After a satisfying dinner, we wanted to check out the view of Victoria Harbour along with the Garden of Stars.
As it was only a 15-minute walk from our guesthouse and with the streets not being crowded, we enjoyed a warm night walk.
The Promenade featured cemented handprints of famous Chinese celebrities. Since we only knew a handful – Jet Li, Jackie Chan and Lucy Liu – we enjoyed testing out our own hands over the cemented copies of our Chinese idols.
The view of the Harbour is astonishing even from eye level. I'm sure it would have been breathtaking from the Peak. Since we don't have that in the bucket yet, I'll just have to look forward to another visit to this jungle of Skyscrapers.
Calling it a night by 10 PM was a must as we were scheduled to head to the airport by seven the next morning.
It's a Wrap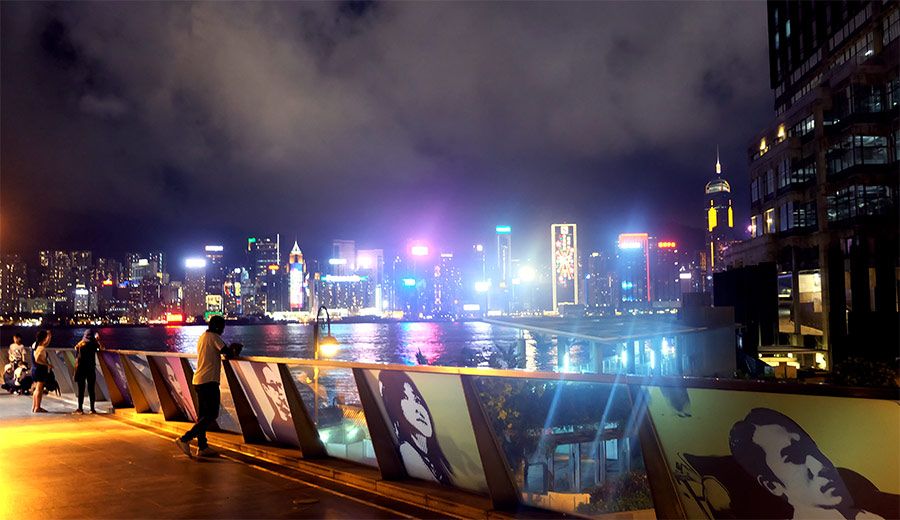 Summing it all up, it was a fulfilling trip in the adult sense of the word. There are still a lot of thoughts and realizations running through my head that I'd love to share with you all. And to think that it's only my first few international steps!
Hong Kong is definitely a city worth more than one visit! If you plan to visit it just once, I suggest a full two weeks to fully enjoy all that it has to offer.
I'm not sure about most people but there is certainly more to Hong Kong than theme parks and temples. I hope my story piques your interest to explore and experience the Jungle of Skyscrapers that is Hong Kong. If anything, it has opened a lot more doors for me!