Pescador's Picturesque Marine Life
Fifteen eager island trotters fixed their gazes on one thing, and that was Pescador or "fisherman" (Spanish) Island. As the small vessel carried us closer to our destination, eyes widened, smiles broadened, and hearts roared in anticipation.
I thought I was used to the charm of islands and islets - we were spoilt for choice in our trip to El Nido- but here's another marvel that proved me wrong. It's simply impossible to be impervious to the sprawling sea beauties nestling deep beneath the turquoise waters of Pescador.
Given the fact that this enigmatic island is only a 45 -minute boat ride from the gorgeous yet commercialized resorts of Moalboal, Cebu, it's strange that few Cebu City dwellers (that I know of) have visited this diving paradise.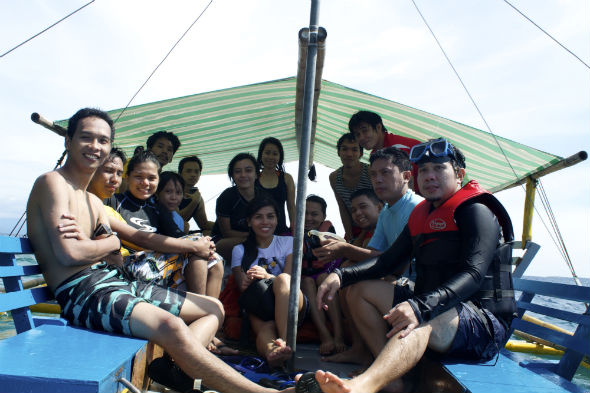 The Elusively Distant Islet
"Aw, we don't seem to be moving closer to the island," a line that echoed the exact thoughts of all the passengers. It was true - Pescador looked like a dot for about 30 minutes. Only a little later did we all begin to see its enchanting entirety.
Had the tides been friendlier, we would have reached Pescador in less than 30 minutes. But they weren't, so we sailed longer. The strong current persisted even after we got to the snorkeling site. Never go to this part without your awesome goggles!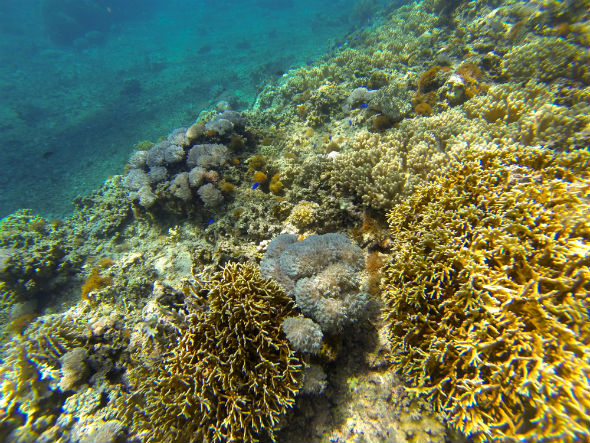 Pescador's Spectacle Hides Beneath its Blue Sea
As soon as our boat stopped, the enraptured island trotters took the plunge at once and explored the island's spellbinding underwater gems.
Unlike Sumilon, Pescador has no sand bar - it's never meant as a beach destination. Learn free diving before going to this place - if you've got resources. It would be an immensely useful skill.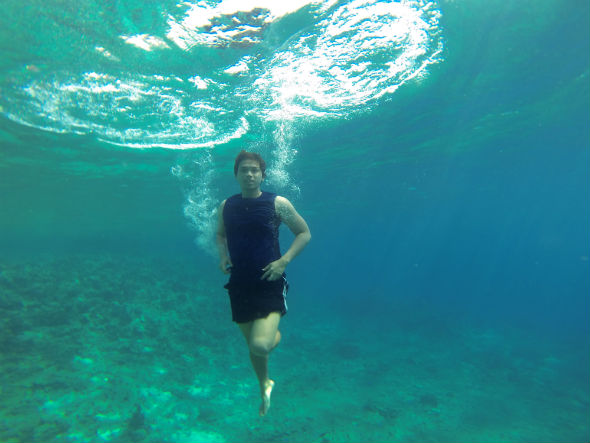 Ask our fellow island trotters - Japheth, Rob, and Neil - whose complex appetite for deep water delights were sated at Pescador. Here, the best swimmers get to spot the most stunning sights. We were fortunate to have them with us to take these invaluable souvenir shots of Pescador.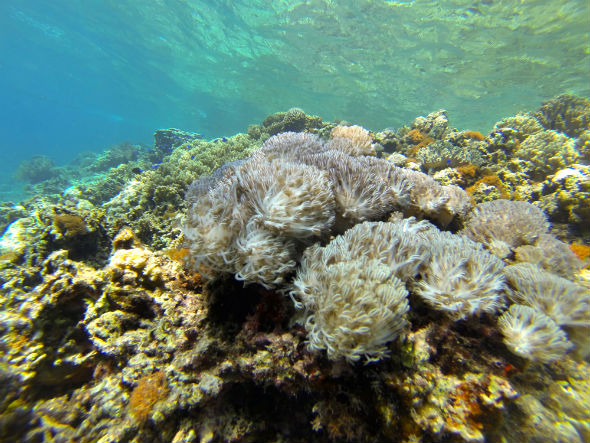 Side trip to the Sardines out of Can
Our guide asked whether we would like to see tons of sardines - out of can or on the run. This instantly reminded me of one of the winning entries at WeGo's travel contest. Even if I hadn't known about Lakbay Diva's great feat, who wouldn't get curious upon hearing our guide's irresistible invitation? Hence, everyone replied with a resounding "yes".
Even those who have a knack for minute description may not create phrases that tell half the truth of Pescador's grandeur. So savor these images and make a promise to yourself that you would visit here - someday.
Up Next: The Sardines Run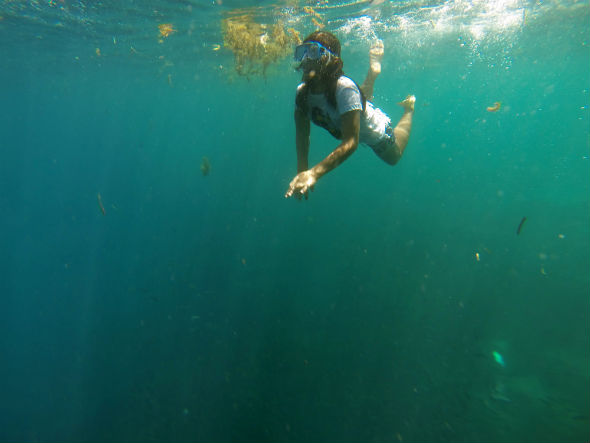 P.S. If you're wondering about the cost of our boat trip - it's worth Php 2000. The maximum number of people who can fit on the boat is 15 - anything higher would be unsafe. We arranged our boat  trip through the caretaker at Big Sand Resort in Moalboal.