My Top Three Travel Moments in Bohol
Everyone knows Bohol for its bizarre stretch of Chocolate hills, tarsiers the size of a grown man's hand, river cruises with festive buffets, pristine beaches and heritage churches. Even after the earthquake, Bohol has remained the sort of destination that appeals to Island Trotters.
When I missed their Bohol trip last November, I begged Hendrix to write about it. He was obliging enough to chronicle their journey with great text and images, making sure you and I would be enticed to discover Bohol for ourselves.
So as soon as the opportunity came for my own #Boholiday, I jumped at the chance.
First-Timers in Bohol? Hands Up, Please.
Decades of massive tourism haven't lessened Bohol's charm. It continues to draw local and foreign crowds. Some are repeaters. Others are like me - first-timers.
Bohol day tour is one of the activities on offer at Bellevue Resort and definitely one I was looking forward to. I'm thankful that Jewel, Marco, and Neil agreed to choose this tour even though they have seen Bohol's tourist spots before. They said that every first time visitor must not miss to cover these basics.
Here I recount three of my favorite moments in Bohol.
Chocolate Hills in Carmen, Bohol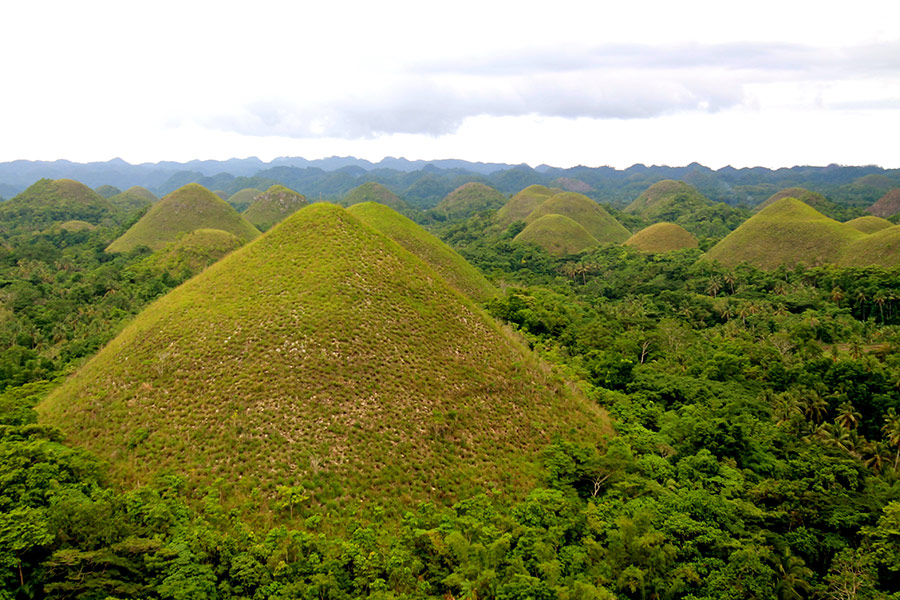 Funny legends were offered to explain the origin of these odd rolling hills yet if you want the scientific theory, here it goes. The mounds are uplifted coral deposits that acted with rainwater and erosion to form this geological gem.
When I was in second grade, I thought I could take a bite of these hills the way I'd devour 'Kisses' chocolate, the confectionary brand that inspired the hills' name. Then, my teacher dropped the bomb: "these hills are not edible", dismissing my ridiculous idea.
Another fantasy I used to have was that I'd be allowed to climb each hill and roll all the way down then repeat the step to exhaustion. While it's possible, it's not allowed nor encouraged. Also, climbing just one hill with stairs was already tiring - it took exactly 214 steps to reach the viewing deck of Chocolate Hills complex in Carmen, Bohol.
But it was worth it. Every second atop the deck was surreal. There's nothing like seeing these rows of similarly-shaped, grassy hills that get chocolate-y when it rains. Also, no matter how I tried, I couldn't tell if the holiday brochure was right about the number of cone-shaped hills - the leaflet says there are 1,268 of them. Really?!
The Glimmering Swarm of Fireflies at Loay River
For a tropical country like ours, fireflies are everywhere. I thought they were brilliant for creating their own light - humans won't likely evolve to carry light through the abdomen (does picturing that give you giggles?). Now, on to our firefly watching tale.
As we approached the pitch black part of the river, my fellow tourists joked about possible monstrous attacks. If you have a wild imagination, you might not be able to breathe right for a couple of minutes until you finally spot swarming fireflies that seem to twinkle in unison. They're like Christmas lights - only better. Ephemeral -- that's how they are.
A little later I learned from our guide that these fireflies use light to attract mates or warn their buddies of predators or incoming danger. Hmm.. that means they are not trying to track their way back to the nest, I realized. The twinkling wasn't an attempt to entertain us either, yet we all ended up enchanted anyway, writing blogpost like this to tell others about this fascinating encounter. (Sadly, though, no decent photos of them can be taken.)
Teeming Marine Life in Balicasag, Panglao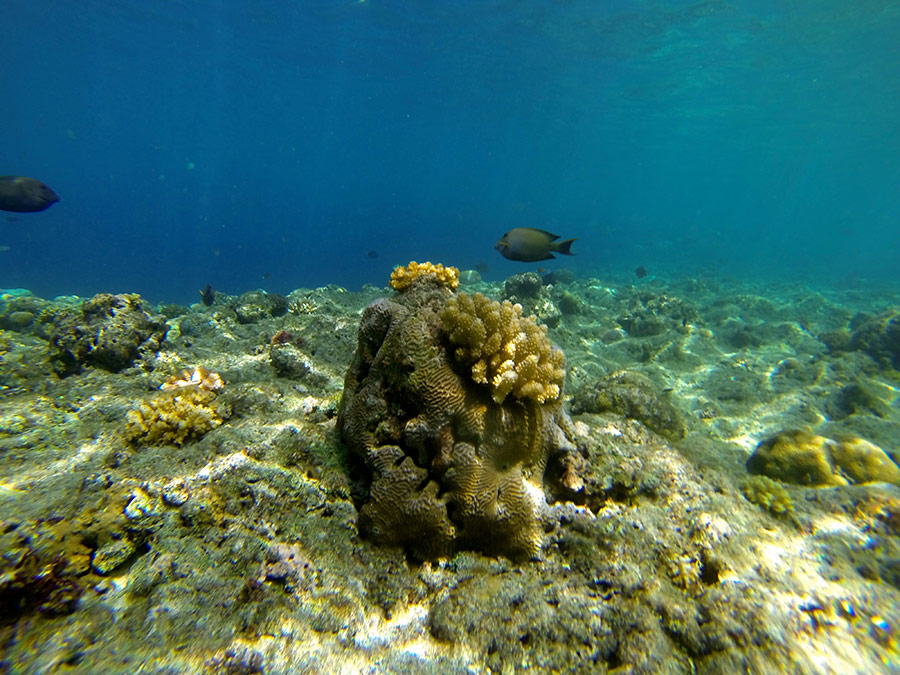 Doljo beach is just about 30 minutes away from Balicasag Island - the diving paradise of Bohol.
Sea turtles, fat fish, small fish, star fish, clams, corals and everything in between can be found in this snorkeling sanctuary. The strange thing about this diving spot is that it was so near from the shore.
An hour or more passed and we were still stalking various marine celebrities - scrumptious dinner kept swimming about. Balicasag doesn't seem to run out of underwater bounty and beauty!
We could stay here all day shaking hands with myriad of sea creatures but I know in my heart that a moment this magical wouldn't last.
I said my goodbye's and headed back to Cebu but never will I part with these dreamlike memories I had of Bohol.
Have your favorite travel moments? Share it with us!
Send us your most memorable Island Trotting story with images at issa@islandtrotters.com. We'll wait for your submission! Cheers!